Home
/
Video Blogs
/ 💰💰 $8,000 MONTHLY INCOME - Top 5 Highest Paying Part-Time Jobs in 2022

subscribe
Sadly, many of you out there watching this video today have lost your small business or had such a significant impact on your income; you need to build up your cash reserves so you can rebuild quickly. Even as an entrepreneur, sometimes you need to work a side job. Here is a list of the top 5 highest paying side jobs in huge demand right now that you can work while building your small business--all this and more in today's video.

Before I get to the list, we first need to get a little background on why jobs are changing. With this knowledge will be far ahead of everyone else. Instead of just following the crowd from one opportunity to the next, you can lead the pack and profit before anyone even realizes what happened.

We all know the economy is changing, and conventional ways of looking at employment are different post-pandemic. Raw jobs numbers do not give a complete picture, it sounds good in sound bites, and politicians from both parties love to quote jobs reports.

According to the Labor Department, the economy added 199,000 jobs in December on a seasonally adjusted basis. This is down from 249,000 in November. The gains were the smallest in a year.

At the same time, there were signs that those looking for jobs last month were finding them. The unemployment rate fell to 3.9 percent, from 4.2 percent. Wages continued to surge, rising 0.6 percent in December and 4.7 percent for the year, reflecting intense competition among employers for workers.

Overall, this sounds good, but when you factor in people leaving their jobs, you get a different picture. Since April 2021, the share of nonfarm workers who quit their jobs has been at some of the highest levels recorded by the bureau. In all, nearly 33 million people left their positions during this period, or over a fifth of the total U.S. workforce.

Ron has a great explanation of the Great Resignation

If you haven't already, check out Ron's channel. He lists full-time jobs that make great money, but I focused on part-time jobs.

Now to the list.

All of these jobs you can start almost immediately, and they have massive demand today and will for the foreseeable future. The best part is that they do not require a college degree but require you to have some basic skills. Many of these skills you can learn online or take a certification course.

#1 - The first job is Social Media Marketing. Are you good at social media? Do you have a knack for choosing unique ways to engage with a company's customers? Brands are always looking to get the word out about their products or services, and for many, social media is still a mystery. You can offer services to set up and manage Facebook Business Page, Instagram Account, etc. Try approaching local businesses in your area, building a portfolio of success, then expanding to offer your services on freelancing websites. You can expand upon this by learning SEO and managing Google rank optimization.

#2 – Moving on, our next job is Project Manager. As a business owner myself, I know just how complex it can be to get everyone in your team on the same page when designing and creating a new product or service. Sometimes a third-party consultant can help you take a step back and prioritize tasks. If you are good at organizing, this can be a perfect part-time job for you. Many clients only need you for one day a week to help organize everything for the next week's work.

#3 – This is a bit of a follow-up to the Project Manager, but it deserved its own spot on the list, and that is a Business Analysis. Similar to how businesses need a third-party perspective on a specific project, sometimes another person's opinion across the entire company can make a huge difference in a business. For example, sometimes founders (especially when multiple founders with equal say in the business) get stuck in a rut, and while they work well together, they do not always "listen" to each other. When you come in and take a detailed analysis of the business, you can give tips on improving the business without anyone's ego getting in the way.

#4 – This next item will take some technical skills, studying, and a few certification classes, but there is a massive demand for Cyber Security Consultants. Hardly a day goes by without news headlines of a new major corporation or government entity being hacked; companies large and small, are desperate to hire anyone with skills in Cyber Security. With this demand, the price per hour they are willing to pay increases.

#5 – This next item on the list also requires some tech knowledge, but as compared to Cyber Security, this requires far less "hands-on" technical knowledge. Blockchain technology. I am sure you have heard of Bitcoin and other cryptocurrencies; they are all based upon blockchain technology. Crypto is only one of the many use cases for bitcoin, and many companies are finding unique ways to utilize this new technology in their business.

That wraps up this list; I really hope these items give you some ideas of unique ways to make extra cash on the side while building your main business. Heck, you may even find out that these work so well for you, you create a business around them specifically.

Don't forget to check out www.OpenFor.Business and register your business today. As you know, this is my small business awareness campaign, along with Aubrey Janik, Jamel Gibbs, Minority Mindset, Investment Joy, Rod Squad, Kenny Keller, Kristen Ottea, and Mark Moss; we will fly around the country in a helicopter landing at select small businesses nationwide. Do you want me to land the helicopter at your office or feature you on the program? Go to the website and register your business now. These spots are very limited

I am so excited to announce the support from AutoCorner, Namecheap, BestBuy, ZipRecruiter, Dun & Bradstreet, Constant Contact, and Unbanked. Without their support, this nationwide small business helicopter tour would not be possible!

view on YouTube
Follow Me On...
Steven creates video interviews with interesting people with extraordinary stories from various walks of life, sharing their successes and failures.

Full-length interviews and shorts are available on YouTube, with behind-the-scenes content and photos on Instagram and Facebook.
Keep Up to Date!
Subscribe to Steven's email list to be notified when new content is released!
🚁🚁 Helicopters 🚁🚁
Depending on logistics, I usually fly one of these helicopters while filming content.
Bell 206L4
For longer, multi-day, or multi-state trips, I usually fly a Bell 206L4 helicopter which seats two pilots in front and five passengers in the back.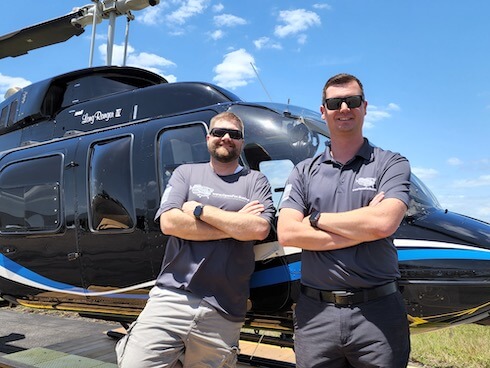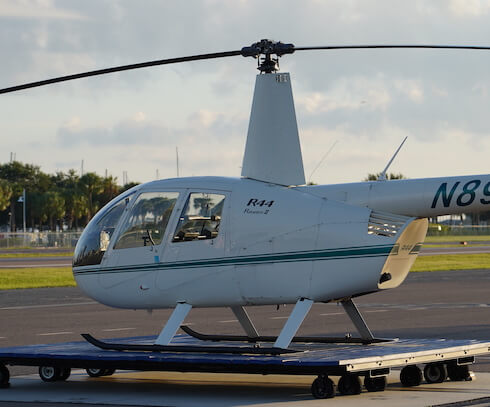 R44 Raven II
For shorter, single-day, local 'Tampa Bay Area' videos, I usually fly a smaller R44 Raven II helicopter, which seats two pilots in the front, and two passengers in the back.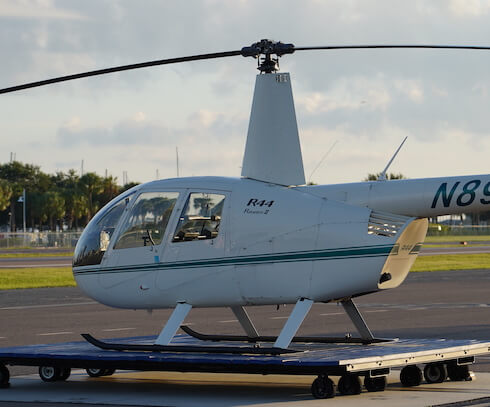 Get in touch
Have a suggestion for an interview or video?
Corporate address

The Carlson Organization, Inc.

18 2nd Street
Luray, VA 22835

Phone number

+1 (540) 742-7001
Join our community on
Discord
Join in the discussion and share your insights with the community.
Join Now it's free