subscribe
Montana topped the list in a recent report reviewing the best states for starting a new small business. The state's ranking was based on a handful of factors, including consumer spending, labor costs, and climate by The Blueprint, an offshoot of the investment advice publication The Motley Fool. One of the top consideration factors is costs; Montana ranks #5 in the lowest business taxes nationwide.

Montana is one of the few states without a state sales tax, making compliance easier for businesses and costs lower for residents. Consumer spending is also rising, noting a recent 9.2% increase, and the state is on an upward trend. A five-year business survival rate of 53.4% puts the odds of success in your favor.

I recently visited Montana when I flew a helicopter across the country, and as you can see from this GoPro footage, the area is simply beautiful. This spurred me to research a list of the top 3 locations within Montana to start your new business.

Oh yeah, btw, forgive the arm. I had surgery recently, if you are interested in what happened; checkout the Community Tab for more information.
https://www.mtpr.org/montana-news/2021-02-12/report-ranks-montana-the-best-state-for-starting-a-small-business
Number 3
Deep in the center of Montana lies the refreshingly authentic community of Lewistown.

Intersected by a beautiful, spring-fed stream, encircled by gentle island mountain ranges, and surrounded by Montana's natural beauty, Lewistown is a premier destination for fishing, hunting, hiking, biking, and of course, starting a small business.

Lewistown has a proper four-season climate, with an abundance of events, activities, and recreation to keep you busy no matter the weather.

https://www.centralfeedgrillingco.com/
We flew into town late afternoon, and the airport manager was kind enough to let us borrow a car for the evening. After locking up the helicopter for the night, we headed into town for a quick bite to eat at Central Feed Grilling Co, a restored historic building that serves upscale bar food with fantastic craft beers. Sadly, because I was flying the helicopter, I could not try some of their award-winning beer; maybe next time. I did, however, have a burger, and it was great.

👉 👉 The Calvert Hotel
As many of you will know, along our trip, we have stayed at some beautiful hotels and some horrible ones as well; if you haven't already watched the horrors of our stay in Memphis, check out that video linked below. The Calvert Hotel, on the other hand, is a gorgeous hotel with the perfect mix of small hometown charm and modern amenities. After 5+ hours of flying the helicopter, this was the ideal place to rest our heads for the night. The staff at the front desk had our keys ready before we arrived, and within minutes of walking in, my whole crew and I were heading to our rooms. After dropping off our bags, we were given a hotel tour showing us around this beautiful building. Then the next morning a nice centennial buffet-style breakfast in the morning.

Overall, Lewistown was a great town with friendly people that all take pride in supporting their local small businesses.


Number 2
Great Falls, MT
https://expandtomt.growgreatfallsmontana.org/

Great Falls is located in Central Montana along the Interstate 15 Canamex Corridor between Calgary and Salt Lake City. The area has 24/7 customs, a foreign trade zone, and a category one all-weather international airport. With a brand-new BNSF-certified rail industrial park, custom workforce training across office and industrial skillsets, and an array of economic development incentives, Great Falls has the educated, skilled and hardworking workforce you need to open your small business.

There is a regional population of over 82,000 people, and the average cost of operating a business in Great Falls is 8% less than the national average. With even larger savings for your employee's cost of living at 10.3% lower than the national average.


Number 1
Billings, MT
The biggest city in Montana, Billings, is still a small town in size and spirit. It's the largest urban area between Fargo, N.D., and Spokane, Wash, and it serves as the regional hub for more than half a million people. But with a population of a little more than 100,000 (150,000, if you count the suburbs), Billings remains the sort of place where the average commute time is a mere 16 minutes, and business owners are on a first-name basis with their UPS delivery guy.

Major local industries are agriculture, energy, transportation, healthcare, and education. An eclectic mix of businesses calls Billings home, including three oil refineries, First Interstate Bank, and Kampgrounds of America, which operates campsites throughout the U.S.

The city's business climate is best described as temperate. Unemployment is rising but remains well below the national average. The national real estate bubble skipped Billings -- today, Montana's foreclosure rate is the fourth lowest in the country.



view on YouTube
Follow Me On...
Steven creates video interviews with interesting people with extraordinary stories from various walks of life, sharing their successes and failures.

Full-length interviews and shorts are available on YouTube, with behind-the-scenes content and photos on Instagram and Facebook.
Keep Up to Date!
Subscribe to Steven's email list to be notified when new content is released!
🚁🚁 Helicopters 🚁🚁
Depending on logistics, I usually fly one of these helicopters while filming content.
Bell 206L4
For longer, multi-day, or multi-state trips, I usually fly a Bell 206L4 helicopter which seats two pilots in front and five passengers in the back.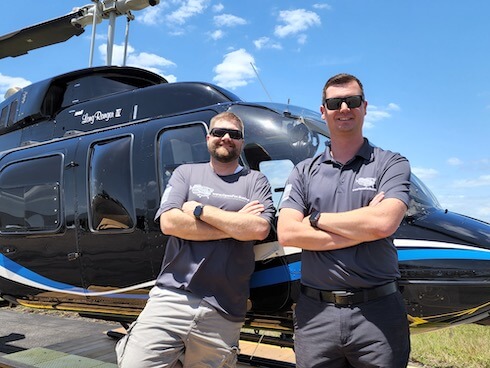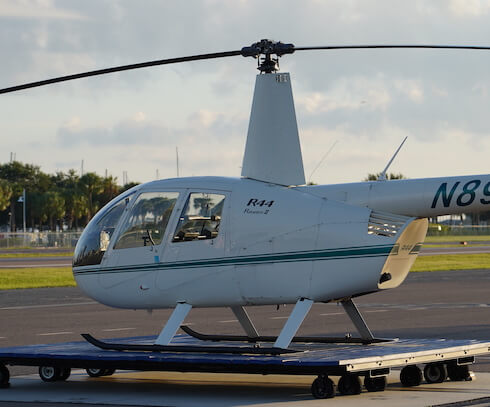 R44 Raven II
For shorter, single-day, local 'Tampa Bay Area' videos, I usually fly a smaller R44 Raven II helicopter, which seats two pilots in the front, and two passengers in the back.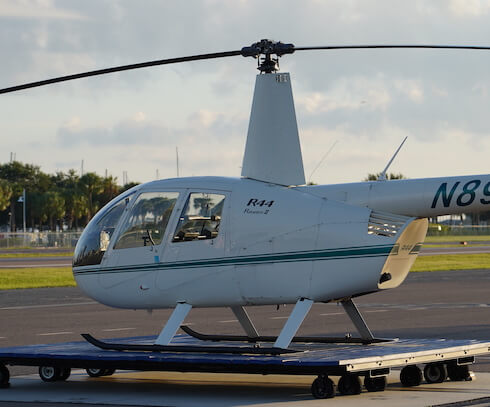 Get in touch
Have a suggestion for an interview or video?
Corporate address

The Carlson Organization, Inc.

18 2nd Street
Luray, VA 22835

Phone number

+1 (540) 742-7001
Join our community on
Discord
Join in the discussion and share your insights with the community.
Join Now it's free