Home
/
Video Blogs
/ 💰 💀 SBA EIDL Sucked - BETTER Small Business Grants - Part 1 of 4

subscribe
The SBA EIDL program sucks and most of you got the big middle finger from the feds, so how about some BETTER alternatives? You've asked, and today I am delivering, a massive list of some of the best grants for small businesses. Everything from general business grants to ones specific to veterans, women, or minorities—all this and more in today's video.
https://www.nav.com/resource/small-business-grants/

https://www.legalzoom.com/articles/24-small-business-grants-to-apply-for-in-2021-a-full-guide
There are several types of grants, and you may only be eligible for certain ones. First, there are grants offered by the government. This includes entities like the U.S. Small Business Administration and more niche departments such as the National Institute of Health, with industry-specific requirements for applicants. Then there are grants offered by private companies. These may be more general and open to a broader base. Some grants target specific groups, like women or minority entrepreneurs, or veterans. I have split this into four videos; today, I will cover general grants that most small businesses are eligible for. Then later this week, I will release a video covering business grants for women, another video for veterans, and the third video for minorities. That way, you can maximize the grant protentional for your situation.

The first grant we will cover only applies to a few of you, so I will hit it quickly and move on.
https://www.sba.gov/funding-programs/loans/coronavirus-relief-options/shuttered-venue-operators-grant


The Shuttered Venue Operator Grant program (SVOG) offered by our good old friends at the SBA, yes, the same ones that botched the EIDL rollout. Unfortunately, the main grant has closed, but the SBA says that it will open the program for supplemental grants for 50% of the original award amount, capped at a total of $10 million. Those eligible businesses include:
Live venue operators or promoters
Theatrical producers
Live performing arts organization operators
Relevant museum operators, zoos, and aquariums who meet specific criteria
Motion picture theater operators, or
Talent representatives


As I said, very few of you will be eligible, so I will move on to the next.


FedEx Small Business Grant Contest
https://www.fedex.com/en-us/small-business/grant-contest.html
Each year, FedEx hosts a small business grant contest to provide funding for ambitious entrepreneurs. In 2021, they held their 9th annual contest and awarded a small business $50,000. This grant is open to most small business models as long as your business strategy is a story "worth telling." Award amount: $15,000–$50,000


The Barstool Fund
https://thebarstoolfund.com/apply
Another noteworthy COVID-19 relief grant comes from The Barstool Fund (sponsored by Barstool Sports). The fund has an ongoing crowdfunding campaign to raise funds for eligible businesses that apply. There is no set grant amount, but a recent business received $9,000.


GoFundMe Small Business Relief Fund
https://www.gofundme.com/f/smallbusinessrelieffund"
Crowdfunding company GoFundMe has partnered with partners to provide a COVID-19 relief fund for small businesses. Your business may receive a matching grant when you raise $500 through your own GoFundMe campaign, as long as you can verify that the coronavirus has negatively impacted your business. Funds must be used to pay business expenses or care for employees.


Nav's "Legitify Your Small Business" Grant
https://www.nav.com/business-grant-contest/
Each quarter, Nav offers a $10,000 small business grant to help them solve a business problem or take their business to the next level.


The Department of Agriculture
https://www.rd.usda.gov/programs-services/rural-business-development-grants
The Department of Agriculture offers both loans and grants to support businesses in rural areas to create quality jobs. It funds community projects such as the development of housing, community facilities, and other services.


NASE
https://www.nase.org/become-a-member/grants-and-scholarships/BusinessDevelopmentGrants.aspx
NASE Growth Grants are offered to NASE members looking to take their business to the next level. NASE grants are worth up to $4,000 and can be used for all types of activities, like purchasing new equipment, hiring help, and creating promotional material.


Grants.gov
https://Grants.gov
In addition to those grants, there are also two great resources you should bookmark. The first is Grants.gov, a pretty easy website to remember. This is the one single source for all US federal grants and how to apply. Grants.gov was created by the Department of Health and Human Resources in 2002. It's an e-government program operated by the Office of Management and Budget. This online team helps provide resources and assistance for grant seekers to find and receive funding.


Local Chamber of Commerce

https://www.uschamber.com/co/chambers
The second resource is your local chamber of commerce, and you can start by researching grants within your community — your local Chamber of Commerce is a great place to start. Although some grants have stipulations like industry, business type, size, and location, your local Chamber of Commerce will be able to connect you with grants that fit your situation. Their team can also set you up with funding services, tips, and resources for your small business.

I hope these resources help you out; remember, I will have specific grants for different demographics later this week, so be sure to watch those videos when they drop.

What is the status of your EIDL program grant? Did you ever get your $10,000 advance? What about the $5k supplemental? Why, or why not? Comment down below and let us know.

Don't forget to check out www.OpenFor.Business and register your business today. As you know, this is my small business awareness campaign, along with Aubrey Janik, Jamel Gibbs, Minority Mindset, Investment Joy, Rod Squad, Kenny Keller, Kristen Ottea, and Mark Moss; we will fly around the country in a helicopter landing at select small businesses nationwide. Do you want me to land the helicopter at your office or feature you on the program? Go to the website and register your business now. These spots are very limited



view on YouTube
Follow Me On...
Steven creates video interviews with interesting people with extraordinary stories from various walks of life, sharing their successes and failures.

Full-length interviews and shorts are available on YouTube, with behind-the-scenes content and photos on Instagram and Facebook.
Keep Up to Date!
Subscribe to Steven's email list to be notified when new content is released!
🚁🚁 Helicopters 🚁🚁
Depending on logistics, I usually fly one of these helicopters while filming content.
Bell 206L4
For longer, multi-day, or multi-state trips, I usually fly a Bell 206L4 helicopter which seats two pilots in front and five passengers in the back.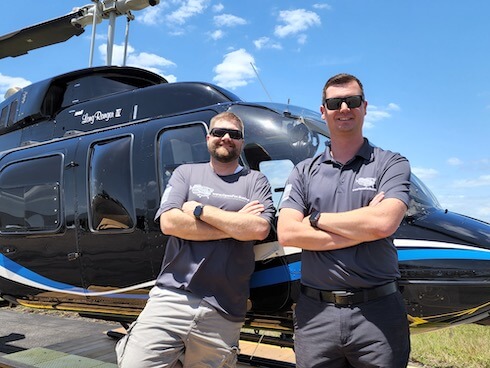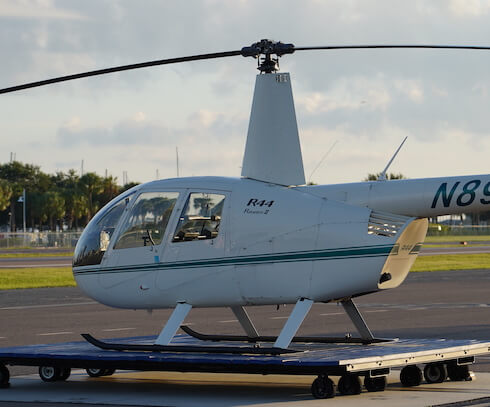 R44 Raven II
For shorter, single-day, local 'Tampa Bay Area' videos, I usually fly a smaller R44 Raven II helicopter, which seats two pilots in the front, and two passengers in the back.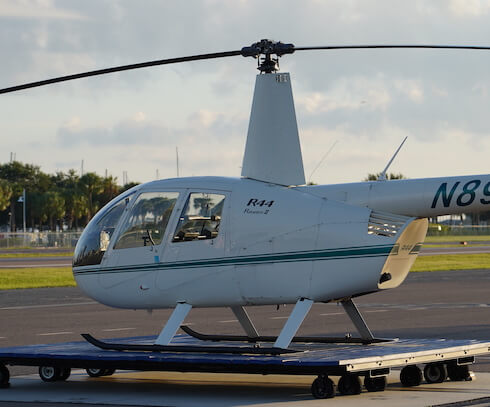 Get in touch
Have a suggestion for an interview or video?
Corporate address

The Carlson Organization, Inc.

18 2nd Street
Luray, VA 22835

Phone number

+1 (540) 742-7001
Join our community on
Discord
Join in the discussion and share your insights with the community.
Join Now it's free