subscribe
As I am sure you know, the SBA has recently opened the EIDL program loans up to the full $2million as initially authorized in the CARES Act; yes, it took them a year and a half to finally follow the law. If you or I chose to ignore federal law for a year and a half, I am pretty sure we would be visited at 4 am by a team in blue windbreakers. But we all know the laws are just for us little people to follow, and the SBA has continued to thumb their nose at laws for years. Anyways, moving on. As I said, the SBA has opened the program up to small businesses impacted by the pandemic. Many of you have asked me how you get approved, what documents do you need, what credit score, etc., so here are all the secret details the SBA doesn't want you to know about EIDL loan approvals. All this and more in today's video.
Hello and welcome to the Steven Carlson Show; I'm Steven Carlson. I am a tech entrepreneur, real estate investor, author, YouTuber, and volunteer paramedic.

Before I get to the topic at hand, I wanted to give you a quick update on #OpenForBusiness, my small business awareness campaign where I will fly a helicopter to all lower 48-states, meeting with small business owners just like you and featuring these outstanding entrepreneurs on this channel. Joining me on part of this flight includes Aubrey Janik, Jamel Gibbs, Mark Moss, Minority Mindset, Investment Joy, Rod Squad, and a few more amazing entrepreneurs who are working on confirming their schedules before announcing their names.

There are still a few spots left if you want us to fly and land the helicopter at or near your office for a quick media appearance and photoshoot. Trust me, local TV and news stations love filming helicopters landing at events. Even if landing at your location is not a possibility, we can still hand out marketing material with your information on it to businesses nationwide. Jump over to my website, www.OpenFor.Business and register your business today.

Skillshare has kindly sponsored this video, more about them in a bit.

Ok, enough of that, let's get to today's video. First off, let's go over the minimum requirements for SBA to underwrite (approve) your EIDL loan:


Business start date: must be before 1/31/20; otherwise, the loan will be automatically declined.
Operating Business: any business must pass the verification of valid operation if it comes up in a satisfactory google search. Alternatively, you may have to prove the legitimacy of the business. Basically, they want to prove you exist and are not fake.
Business Activity: business type must have eligible business activity; otherwise, the loan will automatically decline. They have a list on their website, but basically, you must be legal and not engaged in loan packing, speculation, multi-sales distribution, gambling, investment, or lending.
Citizenship of Owners: All owners must be US citizens or Permanent Residents; otherwise loan will be automatically declined.
Credit Score: minimum 570 if your loan is less than $500k, or 625 if your loan is greater than $500k. Your credit score is by far the most significant factor for approval for EIDL loans, and no exceptions are made for lower credit scores. If your score is lower due to being past due on payments during the pandemic, you may be able to request reconsideration, but honestly, I doubt they will approve you. This is a hard rule they go by, especially for larger loan amounts. I have multiple videos on fixing your credit score; just search YouTube for Steven Carlson credit score, and a whole list will show up.
Tax Liens or Issues are NOT a disqualifying factor or taken into consideration for pandemic disaster.
Bankruptcies: if you are in an open bankruptcy, then your loan will be automatically declined.
Arrest: if you have been arrested for a felony in the past five years, then your loan will be automatically declined. Misdemeanor charges are case-by-case.
Delinquent Child Support:

Sole proprietors: if delinquent child support exceeding 60 days, then your loan will be automatically declined.
Any business principals with 50% or more ownership: if delinquent child support exceeding 60 days, then your loan will be automatically declined.
This one has really bitten many people, even those that do not have any kids, due to individuals with the same or very similar names being mistaken as you.
Ok, now that we know you qualify, how do you apply? There are a few answers to this question. The first is, did you initially apply and get EIDL during the beginning of the CARES Act and have an SBA EIDL portal login? If so, you can log back into your portal and request a loan increase. Many people are seeing a slider giving you the $2m as an option; others, myself included, are not seeing the slider. There doesn't seem to be a rhyme or reason as to why some see it, and some do not. If you do, then apply and follow the steps.
If you do not see the slider when you log in to your portal, your only option is to contact SBA customer service. Their contact information is located in your portal on the right-hand side. Ensure you ONLY email an @SBA.gov email; NO legitimate SBA reps use Gmail, Facebook, Whatsapp, Instagram, etc., for official communications. Any of those guys are scammers.
Alright, now what about the ones that never applied? You can start a brand-new application at www.sba.gov/disaster - it is VERY important; you do NOT submit a second application if you applied a while ago and never heard back. Your only option is to contact customer service. Submitting a second app will be declined as a duplicate and is just a waste of your time.
No matter what method you use to apply or re-apply for EIDL, you will need your business's legal name, your EIN or SSN for a Sole Proprietorship, and the date you opened your business. Of course, there are questions about your address, phone number, etc., but you should know those by heart, so I didn't worry about mentioning them here.
For loans of all sizes, Federal Income Taxes and IRS Form 4506-T are required.
For loans of greater than $500,000, the following additional documents will be solicited:
ODA Form P-022 – Standard Resolution
SBA Form 2202 – Schedule of Liabilities
SBA Form 413 – Personal Financial Statement
List of Real Estate Owned (template on intake form)
For all loans, additional verification documentation may be solicited by the SBA through the review process.
This will get you applied for both the loan and advance/grant programs; it is a single application for the entire EIDL Program.
What is your status on the EIDL program? Did you ever get your $10,000 advance? What about the $5k supplemental? Do you plan on taking the full $2m? Why, or why not? Comment down below and let us know.
Don't forget to check out www.OpenFor.Business and register your business today. This trip was initially planned to be two weeks; now, it is looking closer to three as we keep adding more and more stops. Make sure you get your location locked into our flight plan before it is too late! Or, if you are a fellow YouTuber and entrepreneur with an exciting story to share, we might be able to squeeze you into a 30-minute flight interview in the helicopter. These spots are very limited. Email or send me a discord if you are interested in being interviewed.

view on YouTube
Follow Me On...
Steven creates video interviews with interesting people with extraordinary stories from various walks of life, sharing their successes and failures.

Full-length interviews and shorts are available on YouTube, with behind-the-scenes content and photos on Instagram and Facebook.
Keep Up to Date!
Subscribe to Steven's email list to be notified when new content is released!
🚁🚁 Helicopters 🚁🚁
Depending on logistics, I usually fly one of these helicopters while filming content.
Bell 206L4
For longer, multi-day, or multi-state trips, I usually fly a Bell 206L4 helicopter which seats two pilots in front and five passengers in the back.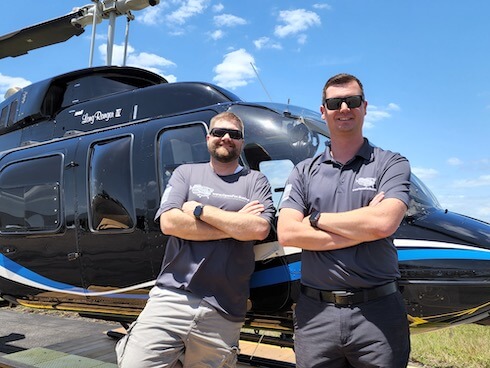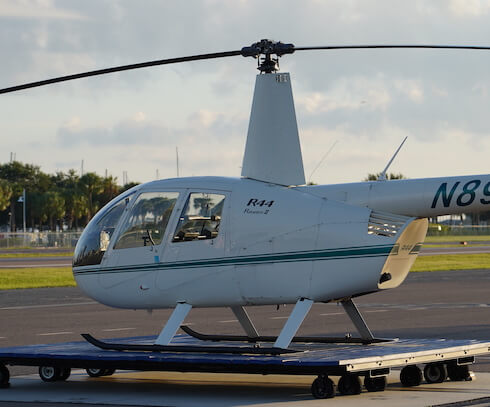 R44 Raven II
For shorter, single-day, local 'Tampa Bay Area' videos, I usually fly a smaller R44 Raven II helicopter, which seats two pilots in the front, and two passengers in the back.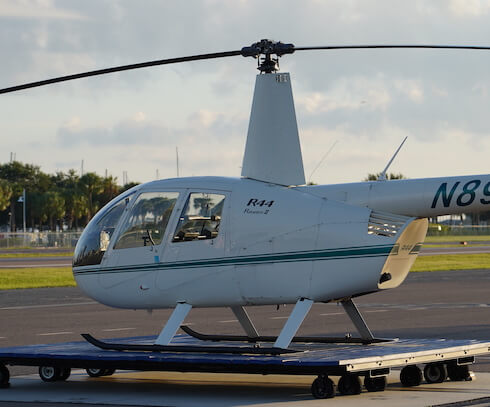 Get in touch
Have a suggestion for an interview or video?
Corporate address

The Carlson Organization, Inc.

18 2nd Street
Luray, VA 22835

Phone number

+1 (540) 742-7001
Join our community on
Discord
Join in the discussion and share your insights with the community.
Join Now it's free