subscribe
The SBA still has $26 billion sitting in their checking accounts set aside for EIDL advance grants. Will this get used to finally pay many of the nation's hardest-hit small businesses? Or will we all get shafted again? And an update on how we can work together to bring more customers to your business—all this and more in today's video.

Ok, enough of that, let's get to today's video.

(Speaknsee https://www.youtube.com/watch?v=0nEoOLLXVl8) First, a quick update on how the SBA is prioritizing loan approvals.

Thanks, speaknsee, for breaking this. With this information, applicants applying for $500k or less are being pushed to the front of the line until Oct 8; after Oct 8, any business looking for a loan of greater than $500k will begin processing.

In general, it appears the SBA has dramatically improved the processing pipeline, and businesses are getting approvals or decline letters within a week or two of applying. Of course, there are still a lot getting declines due to the IRS not having your tax return on file.

In most cases, after review, it appears many of the applicants turned down due to failure to find a tax return is due to either a) you didn't file your return, or b) there is an EIN, name, or address mismatch between your tax returns and your EIDL application.

This, specifically, has bitten us in the rear end. As I have told you before, my business AutoCorner is a subsidiary of a tech holding company I also own. Long story short, this confused the SBA and IRS with two company names. With help from our Senator, I think, or at least I hope, we have found a solution to this problem. If this new strategy works, I will let all of you know if you are in a similar situation.

The SBA has also announced they will continue to run the COVID EIDL program until December 31, 2021, or until the funds run out. Hypothetically, if the SBA still has funds available at the end of December, they will stop offering this loan and grant problem. But, honestly, once the $500 - $2 million loan start to be distributed, the remaining EIDL funds will be used up very quickly. My suggestion to you, if you have not already applied, get your butt over to the SBA's website, SBA.gov/disaster, and apply now.

Moving on to the EIDL grant.

(Jason https://www.youtube.com/watch?v=09v4OiG7bgE)

It is so annoying to know there is just over $25b sitting at the SBA for EIDL, yet many eligible businesses have been denied the EIDL grants.

I hope Congress can apply some pressure on the SBA to release these funds, and I agree with Jason that the Senators have been recently talking about more help for small businesses.

Usually, I am a mind that DC could care less about small business owners, come on, it is obvious by how we were treated for the past year and a half. But there is some possibility we mind see some assistance coming soon. Why? Well, simple. The current administration wants to spend trillions of dollars as part of their proposed spending package. And, while I will not get into a debate on the bills themselves. It is evident that the Democrats do not have enough support to pass this legislation without bringing the more moderate members of their party. To convince these senators to vote, small businesses will need financial assistance, as those small businesses constitute a significant voting bloc in swing states.

Will we get more money for small businesses? Probably not, but I think the money already allocated will start flowing to small businesses soon.

What is your status on the EIDL program? Did you ever get your $10,000 advance? What about the $5k supplemental? Do you plan on taking the full $2m? Why, or why not? Comment down below and let us know.

I hope this list gave you a few things to think about. What are your thoughts? Is there something I missed?

And don't forget to check out www.OpenFor.Business and register your business today. This trip was initially planned to be two weeks; now, it is looking closer to three as we keep adding more and more stops. Make sure you get your location locked into our flight plan before it is too late! Or, if you are a fellow YouTuber and entrepreneur with an exciting story to share, we might be able to squeeze you into a 30-minute flight interview in the helicopter. These spots are very limited. Email or send me a discord if you are interested in being interviewed.

view on YouTube
Follow Me On...
Steven creates video interviews with interesting people with extraordinary stories from various walks of life, sharing their successes and failures.

Full-length interviews and shorts are available on YouTube, with behind-the-scenes content and photos on Instagram and Facebook.
Keep Up to Date!
Subscribe to Steven's email list to be notified when new content is released!
🚁🚁 Helicopters 🚁🚁
Depending on logistics, I usually fly one of these helicopters while filming content.
Bell 206L4
For longer, multi-day, or multi-state trips, I usually fly a Bell 206L4 helicopter which seats two pilots in front and five passengers in the back.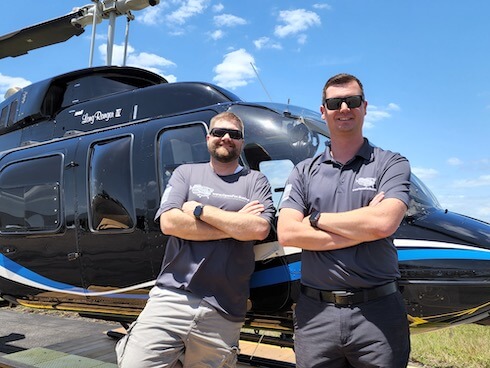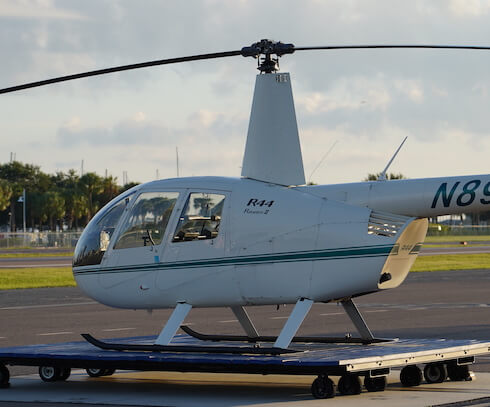 R44 Raven II
For shorter, single-day, local 'Tampa Bay Area' videos, I usually fly a smaller R44 Raven II helicopter, which seats two pilots in the front, and two passengers in the back.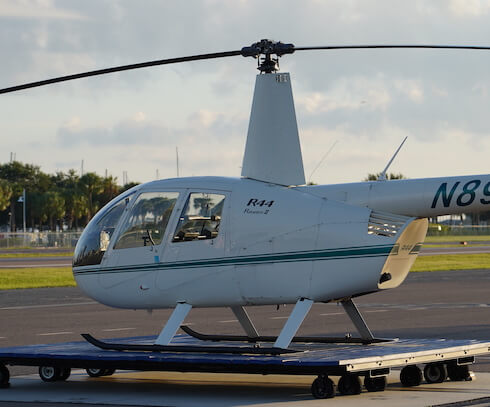 Get in touch
Have a suggestion for an interview or video?
Corporate address

The Carlson Organization, Inc.

18 2nd Street
Luray, VA 22835

Phone number

+1 (540) 742-7001
Join our community on
Discord
Join in the discussion and share your insights with the community.
Join Now it's free