Home
/
Video Blogs
/ Student Loans: What You Need to Know to Get Out of Debt: 💰💰 - USCG CSPI

subscribe
US Coast Guard Air Station Sacramento
6037 Price Ave
McClellan Park, CA 95652
(916) 643-7600
Before I jump right into the student debt program, let me give you a little background, don't worry; I'll be quick. I am flying around the country in a helicopter, meeting incredible Americans along the way, and listening to their stories.

As one of the destinations on our nationwide helicopter tour of the US, we had the unique opportunity to visit US Coast Guard Air Station Sacramento, the west coast's only fixed-wing asset station with an AOR that spans from the Mexican border in the south, to the Canadian border in the north. In previous videos, we spoke with LTJG Gunn as he gave us an excellent overview of search and rescue missions of the air station, and we took a tour of the cockpit of an HC-27J Spartan Medium Range Surveillance aircraft.

Now to the reason you clicked on this video, student loan debt.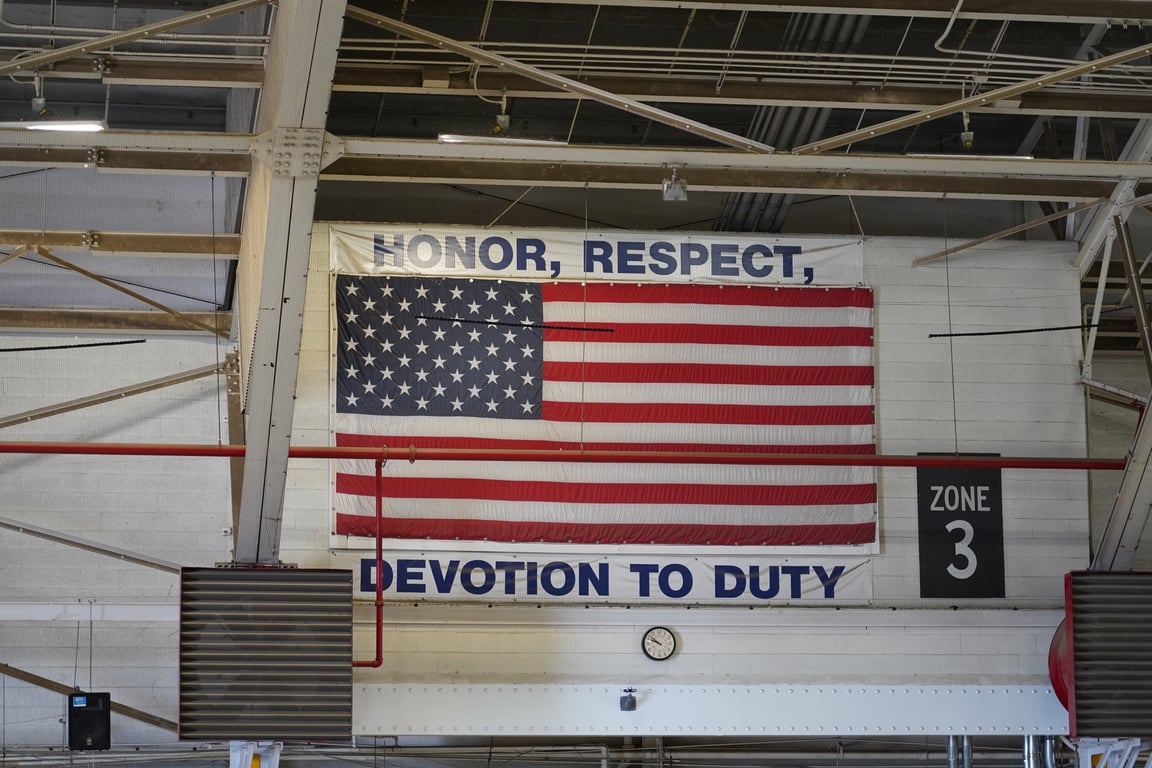 According to the Federal Reserve, the average college debt among student loan borrowers in America is $32,731. This is an increase of approximately 20% from 2015 to 2016. Over ten years of paying $342 per month in minimum loan payments, your $32k debt now costs you over $41k to pay back.

Of course, the average college graduate with a bachelor's degree can expect to make almost double the income over their lifetime vs. someone with only a high school diploma. The key is how do you pay for it. (https://www.usatoday.com/story/money/personalfinance/2022/05/05/college-grads-salary-expectations/9656696002/)

A common misconception is that a graduate will immediately begin to score high-paying jobs; that is not true. Per USA Today, a recent survey shows the average graduate fresh out of college has a starting pay of $55,260. Then subtract the $4,104 in annual loan payments, and you now are left with $51,156.

Ok, ok, I've been tossing numbers around but not really answering the main question you wanted to be answered. So, let's get to it.

Here is a program where you can start getting pay, housing, and medical benefits of more than $63k a year your first year out of college, without any loan debt.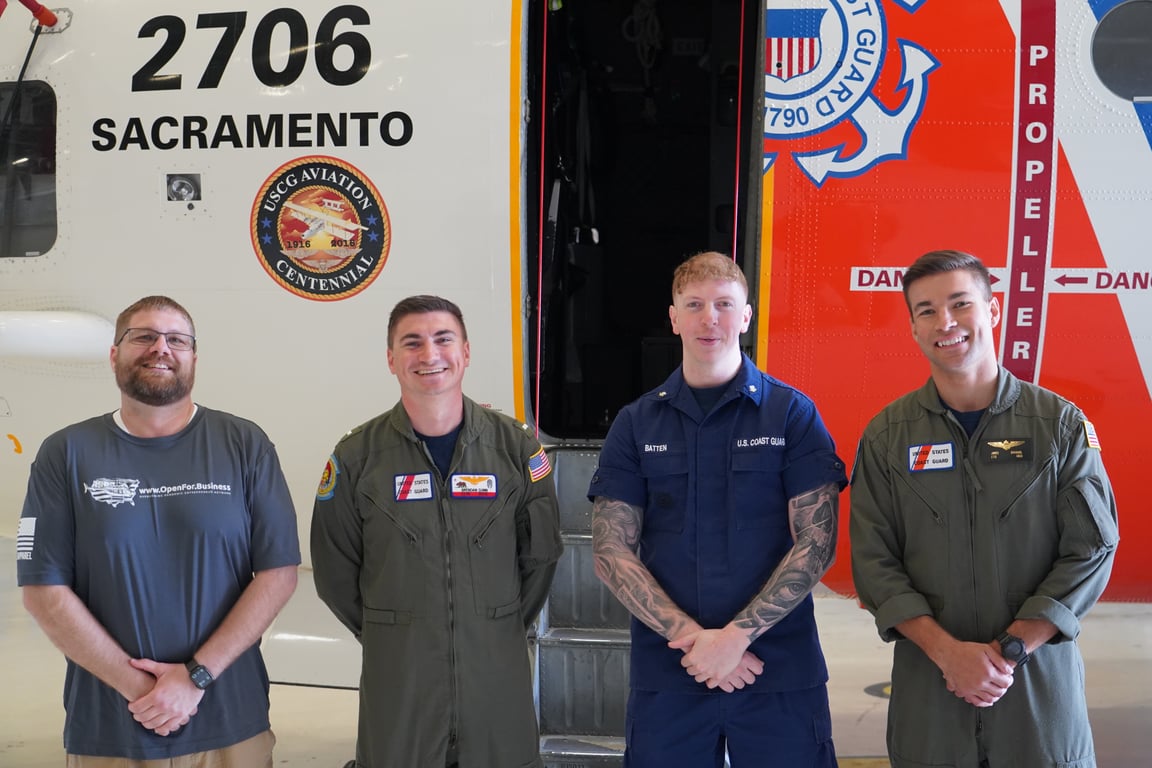 The CSPI program allows you to enroll in the Coast Guard either while in college or after completing college. Students who are accepted into this scholarship program will be enlisted into the United States Coast Guard, complete basic training during the summer, and receive full funding for up to two years of college. Funding includes payment of tuition, books, and fees and a full-time Coast Guard salary, housing allowance, and medical benefits.

This program is great if you are already enrolled in college, but what if you are a high school student about to go to college, there is another path for you.

As both of the LTJGs stated, either path takes you to the same place, a commissioned officer in the US Coast Guard, without any student loan debt.

After completing your time as an officer, you now have life skills highly sought after in the job world, many of which also make you great at starting your own business.

Let me leave you with one more tidbit of information, while the college program is available for all different ranks and rates in the Coast Guard, the two officers here used it to pursue becoming pilots. After retiring from the Coast Guard as an aviator, you can easily look forward to a job as a commercial airline pilot with an annual salary that ranges from $150k to over $300k per year.

Or you could follow the path Petty Officer Batten is currently taking and study information security. There is a massive demand for IT Security consultants in the civilian world.

view on YouTube
Follow Me On...
Steven creates video interviews with interesting people with extraordinary stories from various walks of life, sharing their successes and failures.

Full-length interviews and shorts are available on YouTube, with behind-the-scenes content and photos on Instagram and Facebook.
Keep Up to Date!
Subscribe to Steven's email list to be notified when new content is released!
🚁🚁 Helicopters 🚁🚁
Depending on logistics, I usually fly one of these helicopters while filming content.
Bell 206L4
For longer, multi-day, or multi-state trips, I usually fly a Bell 206L4 helicopter which seats two pilots in front and five passengers in the back.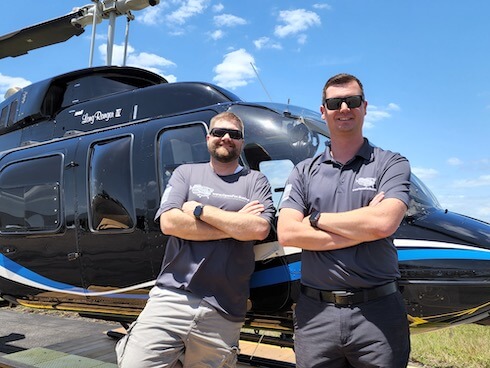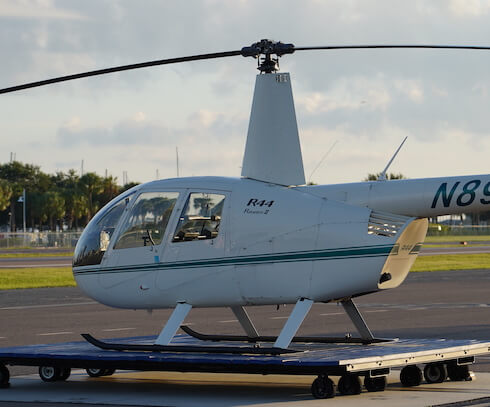 R44 Raven II
For shorter, single-day, local 'Tampa Bay Area' videos, I usually fly a smaller R44 Raven II helicopter, which seats two pilots in the front, and two passengers in the back.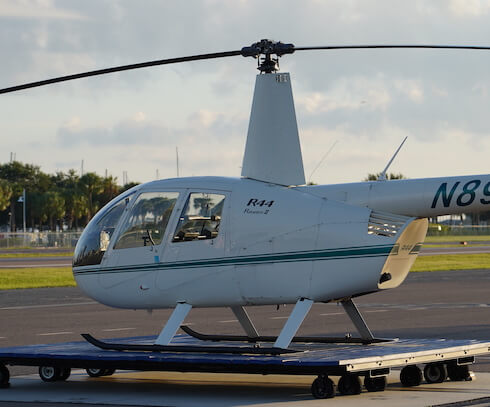 Get in touch
Have a suggestion for an interview or video?
Corporate address

The Carlson Organization, Inc.

18 2nd Street
Luray, VA 22835

Phone number

+1 (540) 742-7001
Join our community on
Discord
Join in the discussion and share your insights with the community.
Join Now it's free