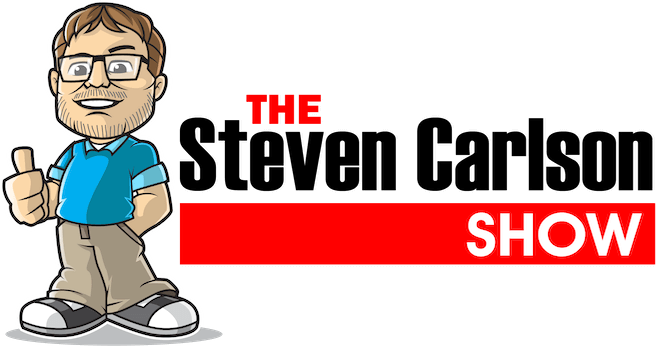 Home
/
Video Blogs
/ 💰 New $10,000 Grant – Small Biz - AAPI-Owned Restaurants

subscribe
The year is almost over, yet many small businesses are still waiting on the $10k grants promised by the CARES Act nearly two years ago. Now a new grant is emerging focusing on AAPI-Owned Restaurants. How to apply, when to apply, plus some grants for other small business types that are not restaurants—all this and more in today's video.

First up, regarding EIDL. It looks like many of you are still waiting on your loan increases. What is your EIDL grant or loan status, comment down below and let us all know?

https://www.merchantmaverick.com/grant-application-page/

Recently, Merchant Maverick reached out to me about a grant they are offering for restaurants nearly decimated by this pandemic, and I thought I would share it with everyone here. Just a heads up, they did not sponsor this video; they only suggested the topic.

Remember, to watch to the end of the video for another grant for other small business types.

Merchant Maverick will be giving a total of $100K to Americans of Asian and Pacific Island descent. Specifically, this year's grants of $10K each will be going to ten different AAPI-owned restaurants.

If you are an American citizen who is also a member of the AAPI community and you own a restaurant, food cart, kiosk, grocery store, bakery, cafe, or other foodservice business (they have a whole list of qualifying businesses on their website), they encourage you to apply as soon as the application window opens on January 3, 2022.

They will only be accepting 5,000 applications in total, so get yours in as soon as possible!

Their focus for this round of grants is on one of the hardest-hit sectors of the economy: restaurants and food service.

For almost two years, the pandemic has taken its toll, creating staffing shortages, higher prices, and issues of safety and hygiene, and the statistics are grim:

• 10.2% of food establishments in the US have closed since the beginning of the pandemic in 2020.

• Food trucks were impacted the most, with 22.5% closing permanently.

• The number of new hires decreased by 240,000 in the accommodations and food service industry in August 2021 alone.

• During the same period, the total number of separations (quits, layoffs, discharges, etc.) increased by 203,000 in the industry.

• Restaurant owners are increasing menu prices by 2% to 5% just to break even, with no end in sight.

The COVID pandemic has virtually crippled the foodservice industry. Everyone in the restaurant space is struggling to find inventory, hire staff, and keep doors open.

The application process is pretty simple. They want to know who you are and what your restaurant is all about. What kind of food do you sell? What does your restaurant space look like and feel like? Do you run a sit-down establishment? A food truck? A bakery? Who do you employ? How does your business impact your community? The more detail you can provide, the better. They are looking for thoughtful, heartfelt, sincere answers about what makes your business special.

To pre-register, you can jump over to their website, link down below in the show notes. Then once the application period opens on January 3, you can submit your application.

As promised, here is an upcoming grant for all other small business types.

https://aofund.org/program/fastbreak/

LegalZoom has teamed up with the NBA, WBNA, and NBA G League to assist communities by helping small business owners, especially those who face obstacles because of who they are, who they love, or how they identify. Fast Break for Small Business is a $6 million commitment in grants and LegalZoom services to help thousands of small businesses all over the country,

The first round of grants started at NBA Tip-Off and has recently closed. They have announced that round two of six grant cycles will begin in spring as part of this multi-year program. Here's how this first cycle will work: • $10,000 grants and $500 in LegalZoom services to 50 small businesses • $500 in LegalZoom services to 950 additional small businesses

Fast Break has a simple signup form to be notified when this second round opens. DO NOT DELAY; get yourself signed up for this newsletter as the grants are limited and fill up quickly.

As a bonus tip, I have included a link to the top small business grants for Floridians, link down below. https://businessyield.com/grant-opportunities/small-business-grants-florida/




Don't forget to check out www.OpenFor.Business and register your business today. As you know, this is my small business awareness campaign, along with Aubrey Janik, Jamel Gibbs, Minority Mindset, Investment Joy, Rod Squad, Kenny Keller, Kristen Ottea, and Mark Moss; we will fly around the country in a helicopter landing at select small businesses nationwide. Do you want me to land the helicopter at your office or feature you on the program? Go to the website and register your business now. These spots are very limited

I am so excited to announce the support from AutoCorner, Namecheap, BestBuy, ZipRecruiter, Dun & Bradstreet, Constant Contact, and Unbanked. Without their support, this nationwide small business helicopter tour would not be possible!

view on YouTube
Follow Me On...
Steven creates video interviews with interesting people with extraordinary stories from various walks of life, sharing their successes and failures.

Full-length interviews and shorts are available on YouTube, with behind-the-scenes content and photos on Instagram and Facebook.
Keep Up to Date!
Subscribe to Steven's email list to be notified when new content is released!
Get 2 FREE Stocks Valued
Up to $1,600!!!
What could be better than free money? Deposit $100 into the stock-trading brokerage platform Webull and receive two free stocks, with one of those stocks being valued up to $1,400. You must deposit $100 when you open the account to get the two stocks!
Get Your Free Stocks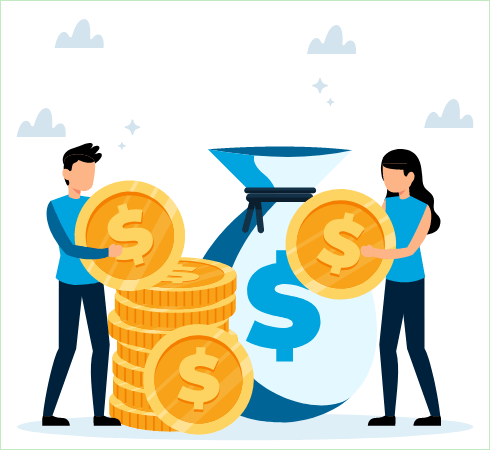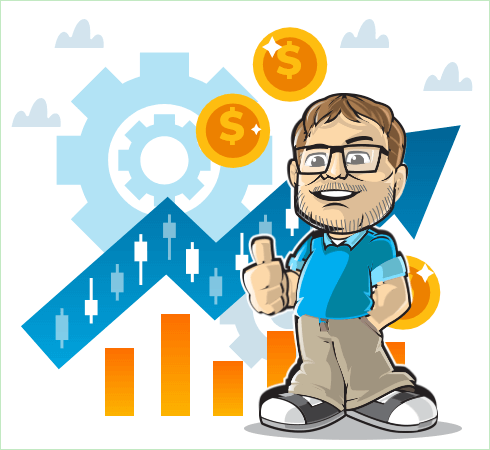 Steven's Favorite
Stock Picks
Here is a simple way to track and profit from the same stocks Steven invests in.
BTW: Steven is not a stock-broker, so this is not financial advice. Investing is risky, blah, blah, blah, you get the point :)
Steven's Stock Picks
Get in touch
Have a suggestion for an interview or video?
Corporate address

The Carlson Organization, Inc.

18 2nd Street
Luray, VA 22835

Phone number

+1 (540) 742-7001
Join our community on
Discord
In this Discord server covers a wide range of investing, real estate, and personal health topics.
Join in the discussion and share your insights with the community.
Join Now it's free