⚠️ 🔥💰 China WILL Cause American Economy to Collapse 💣 🔥
The cracks in the US economy are starting to come to the surface, and soon world-wide depression may be upon us. Stimulus will not save us from this, but some strategic investments can at least limit our losses—all this and more in today's video.
For decades China has built its economy by providing the world with cheap manufacturing of products ranging in quality from basically cheap plastic junk to high-end, precision components used in iPhones and Android phones. China has provided the rest of the world with these products at a very competitive price point, and the world got drunk on cheap, fast, and plentiful delivery of these products.
To keep production costs low in China, the government had some, well, let's just say, creative ways of playing with the numbers. One of these ways was with real estate values in China, and the country poured vast amounts of resources into construction, but eventually, the tower of cards comes falling down.
After massive supply chain disruption caused by the worldwide pandemic, countries started to see the significant flaw in offshoring the sole production of critical components to a single country.
https://www.statista.com/statistics/270439/chinas-share-of-global-gross-domestic-product-gdp/
Notable economist and massively successful stock picker Cathie Wood
Cathie covered a lot in that short video, so let's break this down a little bit and figure out how this will impact our economy.
She is referring to China's recent steps to crack down on sectors ranging from gaming, to education, to crypto mining, to financial firms are increasing the likelihood of a policy mistake that leads to a sharp slowdown in their economy.
Right now, most of the global media is overlooking the significance of these crackdowns in China, thinking, "oh, it is just silly video games or bitcoin mining," but the media is ignoring the larger picture. She even goes on to say that history will look back and say, "Wasn't it obvious there will be a major and unexpected slowdown in China?"
So, I am sure you are wondering how this will impact you and us? Well, the problem is so much of the world's economy is reliant upon China. Nearly every piece of technology you interact with daily, everything from your mobile phone to the cash register at the local grocery store, and all the way up and down the supply chain, relies on components made in China.
In fact, China currently accounts for nearly 20% of the global GDP, which does not consider the loss in GDP from other countries if they lose critical components from China needed to make their domestic products.
When Cathie speaks, Wallstreet listens, and in case you are wondering where she is investing her money right now. One of the first stocks is Square; this is a FinTech company that has completely upended the financial space for small businesses. They provide point of sale, credit card merchant processing, and back-end analytics to small business owners. Many of these services were previously only available to large corporations, but with Square, even a local sandwich shop can sign up.
Ron Yates has a great breakdown of some of Cathie's stock picks,
Check out Ron's video for the full breakdown of some of Cathie's top stock picks; the link is in the show notes below.
The US is at a bit of a fork in the road when it comes to public policy.
On one side, we have the China tariffs, which increase the cost of every imported Chinese product. Because it costs companies more to bring in these Chinese goods, they must increase the cost of the product sold to their consumers.
Currently, it is estimated the average American family faces over $1,200 in additional pricing increases due to these tariffs. These tariffs are also hurting China because they make Chinese imported products less cost-effective in the marketplace.
If we as a country leave these tariffs in place, China's economy will take a significant hit, thus, increasing the odds of the eventual collapse of the Chinese economy, pulling the rest of the world into a massive recession.
This is also why we see China increasing hostility and dominance in the region as they attempt to prevent Taiwan and others from pushing China out of the top manufacturing spot.
If we removed these import tariffs, it would have a slight short-term impact of lowering costs for Americans and allowing China to stay cost-effective on the world stage.
This is something President Biden is rumored to be planning, but in my opinion, it would only have a very small and incredibly temporary positive impact and, in the end, would only increase our reliance on Chinese imported products.
The writing is on the wall, and this pending collapse will bankrupt many investors. With a few strategic moves on your part, you can ride through this coming storm.
One key move will be buying more locally made products and reducing the reliance on products from China; this is why I started my #OpenForBusiness campaign.
Don't forget to check out
www.OpenFor.Business and register your business today
. As you know, this is my small business awareness campaign, along with Aubrey Janik, Jamel Gibbs, Minority Mindset, Investment Joy, Rod Squad, Kenny Keller, Kristen Ottea, and Mark Moss; we will fly around the country in a helicopter landing at select small businesses nationwide. Do you want me to land the helicopter at your office or feature you on the program? Go to the website and register your business now. These spots are very limited
I am so excited to announce the support from AutoCorner, Namecheap, BestBuy, ZipRecruiter, Dun & Bradstreet, Constant Contact, and Unbanked. Without their support, this nationwide small business helicopter tour would not be possible!

view channel on YouTube
Get 2 FREE Stocks Valued
Up to $1,600!!!
What could be better than free money? Deposit $100 into the stock-trading brokerage platform Webull and receive two free stocks, with one of those stocks being valued up to $1,400. You must deposit $100 when you open the account to get the two stocks!
Get Your Free Stocks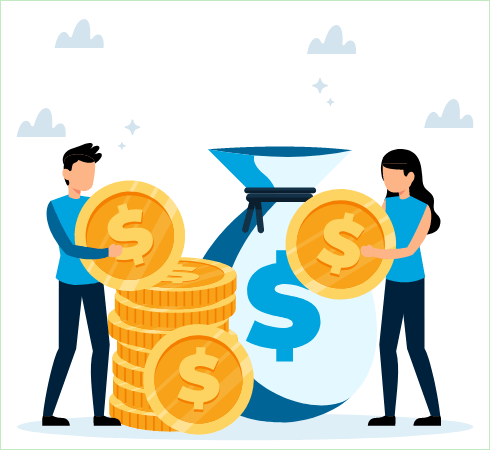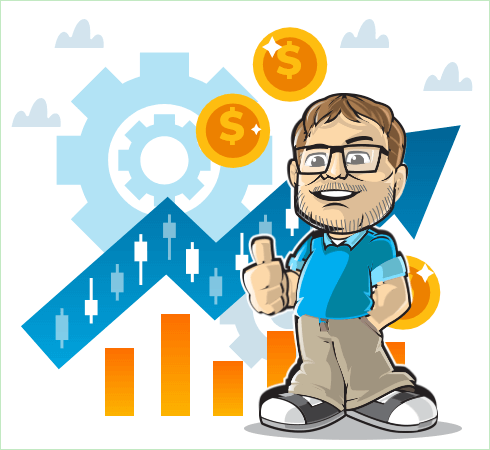 Steven's Favorite
Stock Picks
Here is a simple way to track and profit from the same stocks Steven invests in.
BTW: Steven is not a stock-broker, so this is not financial advice. Investing is risky, blah, blah, blah, you get the point :)
Steven's Stock Picks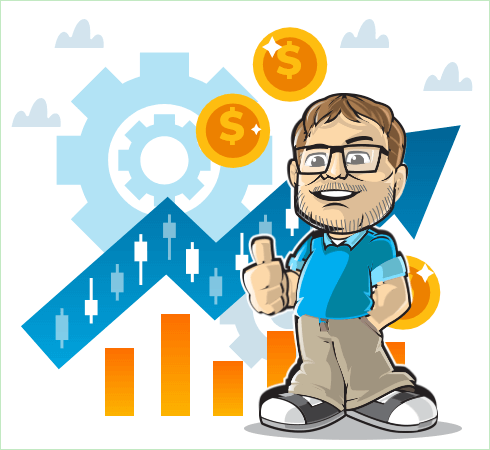 Join our community on
Discord
In this Discord server covers a wide range of investing, real estate, and personal health topics.
Join in the discussion and share your insights with the community.
Join Now it's free