💰1T Infrastructure Bill – SBA EIDL? –Small Business
The House finally stopped screwing around and passed the $1T infrastructure spending package; let's dive into where that money is going, how it can benefit (or harm) small businesses, and if we will ever see any more EIDL money—all this and more in today's video.
https://www.wsj.com/articles/how-the-1-trillion-infrastructure-bill-aims-to-affect-americans-lives-11636173786
The $1 trillion package would invest in refurbishing aging roads, bridges, and ports, easing transportation bottlenecks, replacing harmful lead pipes, expanding internet access, upgrading the nation's power grid; and boosting infrastructure resilience amid growing concerns over climate change.
First, let's give a quick overview of where the $1T is going:
$110 billion for roads and bridges. In addition to construction and repair, the funding also helps pay for transportation research at universities, funding for Puerto Rico's highways, and "congestion relief" in American cities.
$66 billion for railroads. Funding includes upgrades and maintenance of America's passenger rail system and freight rail safety, but nothing for high-speed rail.
$65 billion for the power grid. The bill would fund updates to power lines and cables and provide money to prevent hacking of the power grid. Clean energy funding is also included.
$65 billion for broadband. Includes funding to expand broadband in rural areas and in low-income communities. Approximately $14 billion of the total would help reduce Internet bills for low-income citizens.
$55 billion for water infrastructure. This funding includes $15 billion for lead pipe replacement, $10 billion for chemical cleanup, and money to provide clean drinking water in tribal communities.
$47 billion for cybersecurity and climate change. The Resilience Fund will protect infrastructure from cybersecurity attacks and address flooding, wildfires, coastal erosion, and droughts along with other extreme weather events.
$39 billion for public transit. Funding here provides for upgrades to public transit systems nationwide. The allocation also includes money to create new bus routes and help make public transit more accessible to seniors and disabled Americans.
$25 billion for airports. This allocation provides funding for major upgrades and expansions at U.S. airports. Air traffic control towers and systems would receive $5 billion of the total for upgrades.
$21 billion for the environment. These monies would be used to clean up superfund and brownfield sites, abandoned mines, and old oil and gas wells.
$17 billion for ports. Half of the funds in this category would go to the Army Corps of Engineers for port infrastructure. Additional funds would go to the Coast Guard, ferry terminals, and reduction of truck emissions at ports.
$11 billion for safety. Appropriations here are to address highway, pedestrian, pipeline, and other safety areas, with highway safety getting the bulk of the funding.
$8 billion for western water infrastructure. Ongoing drought conditions in the country's western half will be addressed through investments in water treatment, storage, and reuse facilities.
$7.5 bill for electric vehicle charging stations. The Biden administration asked for this funding to build significantly more charging stations for electric vehicles across the nation.
$7.5 billion for electric school buses. With an emphasis on bus fleet replacement in low-income, rural, and tribal communities, this funding is expected to allow those communities to convert to zero-emission buses.
On the surface, most of this sounds decent; of course, we know the government will probably screw the implementation up on most of this, and, at least half, will get lost to overspending, corruption, and greed, but that is normal for most government projects no matter what party is in power.
In total, this is $544 billion in new spending, with roughly $456 leftover for unspecified overhead costs of preexisting budget items.
Bringing this down to small businesses, how will this help or hurt? Well, this gets a little sticky. There are no direct small business allocations for things like EIDL grants or loans, as we have found in the previous pandemic stimulus packages, but that is to be expected. This is mostly focused on physical infrastructure.
A stipulation states "not less than 10 percent of the amounts made available for any program under this division." Which basically says they will allocate 10% or approx. $54.4 billion of the new spending to small businesses. But then it continues to say, "through small business concerns owned and controlled by socially and economically disadvantaged individuals."
It looks like the same BS rules that applied to the EIDL grants requiring your business to be located within a low-income neighborhood or your business be owned by a socially or economically disadvantaged individual.
I continued reading to see how they define this, and they say, "has the meaning of the term in section 8(d) of the Small Business Act, except that women shall be presumed to be sociality and economically disadvantaged for the purposes of this subsection."
So, per the Federal Government, if you are a woman, business is too hard to succeed on your own without their help. So much for equality.
It looks like unless you meet those criteria, there is no small business assistance in this bill, and most, if not all, of the $500+ billion in new spending, will go to large, multi-billion-dollar companies, instead of small businesses. The "funny" thing here is that obviously, DC could care less about minorities or women because women and minorities hold less than 34 percent of Fortune 500 board seats.
Compare that to 42% of US Small businesses are owned by 51% or more by a woman, with 50% of that being African American women-owned.
If congress cared about this disparity, they would place the sociality and economically disadvantaged on the Fortune 500 companies, but they didn't. Why? Because they know it is all an act to appear as if they care, and they would never do anything that would piss off their billionaire buddies that finance both political parties.
https://www.fool.com/the-blueprint/women-in-small-business-statistics-in-the-us/
https://deloitte.wsj.com/articles/women-and-minorities-on-fortune-500-boards-more-room-to-grow-01552435332
Anyways, I digress.
Are there any provisions in this bill that will help small businesses no matter what your race or gender is? Well, not really, at least not directly. Suppose you happen to own a restaurant near a construction site. In that case, you might see some increased business from the workers while they are building the new bridge near you, but, at the same time, you might see less business at your restaurant due to the inconvenience of the road construction.
There still is Biden's multi-trillion-dollar Build Back Better Act that "may" get passed, but the latest reports show they removed the $25 billion allocated to SBA for EIDL and similar grants and loan programs.
At the moment, it doesn't look like there are any new or expanded SBA EIDL-like programs for small businesses, and with the December 31 sunset of the current pandemic EIDL coming up soon, many businesses that are still waiting for the SBA and IRS to get off their [donkey] and approve your loan may end up getting screwed over.
What is your status of your EIDL grant or loan? Are you like me, still in perpetual "processing" status in your portal? Comment down below and let me know!
Don't forget to check out
www.OpenFor.Business and register your business today
. As you know, this is my small business awareness campaign, along with Aubrey Janik, Jamel Gibbs, Minority Mindset, Investment Joy, Rod Squad, Kenny Keller, Kristen Ottea, and Mark Moss; we will fly around the country in a helicopter landing at select small businesses nationwide. Do you want me to land the helicopter at your office or feature you on the program? Go to the website and register your business now. These spots are very limited
I am so excited to announce the support from AutoCorner, Namecheap, BestBuy, ZipRecruiter, Dun & Bradstreet, Constant Contact, and Unbanked. Without their support, this nationwide small business helicopter tour would not be possible!

view channel on YouTube
Get 2 FREE Stocks Valued
Up to $1,600!!!
What could be better than free money? Deposit $100 into the stock-trading brokerage platform Webull and receive two free stocks, with one of those stocks being valued up to $1,400. You must deposit $100 when you open the account to get the two stocks!
Get Your Free Stocks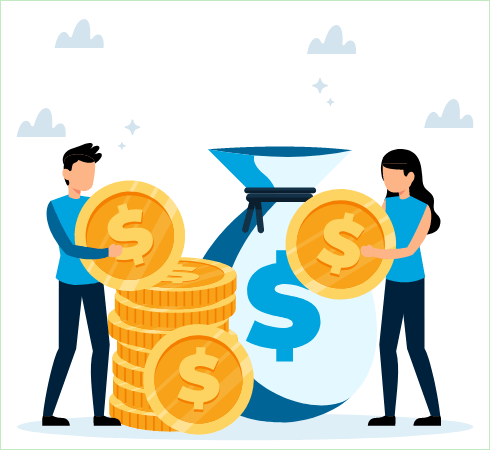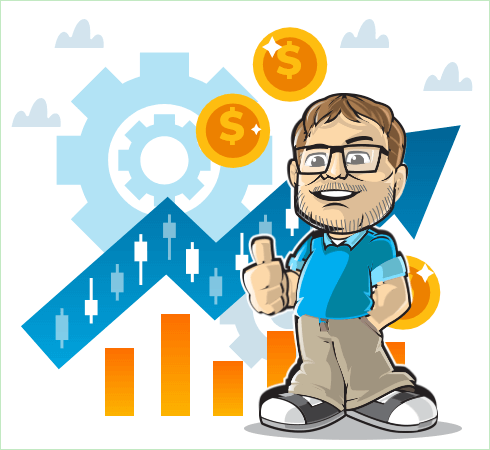 Steven's Favorite
Stock Picks
Here is a simple way to track and profit from the same stocks Steven invests in.
BTW: Steven is not a stock-broker, so this is not financial advice. Investing is risky, blah, blah, blah, you get the point :)
Steven's Stock Picks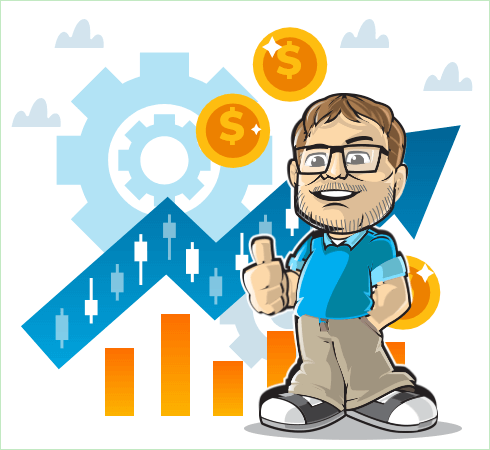 Join our community on
Discord
In this Discord server covers a wide range of investing, real estate, and personal health topics.
Join in the discussion and share your insights with the community.
Join Now it's free