Home
/ 📚
Steven's Bookshelf
📚/ Review
Extreme Ownership: How U.S. Navy SEALs Lead and Win
by Jocko Willink and Leif Babin
From Jocko Wilnick, the New York Times best selling author of Discipline Equals Freedom and Leadership Strategy and Tactics, an updated edition of the blockbuster bestselling leadership book that took America and the world by storm, two U.S. Navy SEAL officers who led the most highly decorated special forces unit of the Iraq War demonstrate how to apply powerful leadership principles from the battlefield to business and life. Now with an excerpt from the authors' new book, THE DICHOTOMY OF LEADERSHIP.
🚀 The Book in 3 Sentences
Take full responsibility for everything that impacts your team's mission, but delegate authority by giving ownership to individual members of the team.
Focus on managing your people and individual success while also considering the good of the entire team in order to achieve the objective.
Demonstrate humility, but be ready to voice your concerns and push back against questionable decisions that might harm the team and mission.
💭 My Thoughts
The authors are battle-hardened SEALs and instructors from the SEAL training facility at Coronado who took part in Operation Iraqi Freedom's urban combat in Iraq's Ar Ramadi (Iraq).
They used real-life cases and summarized lessons from each section to produce a summarized lesson applicable to the business world. These might be ordinary pearls of timeless wisdom that have been passed around and practiced for ages. However, it's worth revisiting them since the same principles may be applied in many different areas of life.
The primary message in the book is that each of us is responsible for our own life. If we don't like how things are going, we must make changes and keep trying until we get the results we want.
We can't allow ourselves to indulge in complaining and blame, no matter how warranted it may seem. All it will do is cloud our judgment and give us an excuse to shy away from working on the problem. Before a leader can successfully lead a team, they must take charge of their own life and development. The book focuses on how to better oneself so that one may excel in leadership positions.
👤 Who Should Read It?
It would be a bit of a cop-out for me to say everyone should read this book, but honestly, it is true. Extreme Ownership and the companion Dichotomy of Leadership cover a wide gamut of topics vital to leaders from all levels, from founders, board members, and vice presidents to project leads.
✍️ My Top 3 Quotes
It's not what you preach, it's what you tolerate.
Implementing Extreme Ownership requires checking your ego and operating with a high degree of humility. Admitting mistakes, taking ownership, and developing a plan to overcome challenges are integral to any successful team.
A good leader does not get bogged down in the minutia of a tactical problem at the expense of strategic success.
🔑 Key Takeaways
Sometimes training and mentoring aren't available to you. Even if all other options have been tried without success, an employee may still be unable to improve their performance. There is a limit to what can be done, and a manager has to decide when enough is enough. More often than not, low-performers don't affect only themselves — the pressure on the team members trying to deliver mounts and resentment from others in the group could flare up. A manager spending disproportionate amounts of time working with a single struggling employee isn't fair to everyone else on the team.
If a manager has tried their best and used up all options, it may be time to find another role for the employee or let them go. Although it's not easy, there are specific warning signs to be aware of that will help you make these decisions. For example, when an individual's performance starts impacting the team's morale as a whole group, feelings of neglect are generally one of the critical warning signs.
🗣️ Reviews & Quotes
"This is the SEAL Leadership book we have been waiting for. Poignant, powerful, practical. A must read for every leader." ―Roger Ailes, Chairman and CEO, Fox News Channel and Fox Business Network, and chairman, Fox Television Stations

"Leif and Jocko are the real deal. I'm honored to have served with them. They led SEALs in the fight through the hell that was the Battle of Ramadi. This book shows how they did it." ―Marcus Luttrell, U.S. Navy SEAL and #1 national bestselling author of Lone Survivor

"The smartest, most revolutionary management approach since Jack Welch's Six Sigma." ―Don Imus, radio host, Imus in the Morning

"Finally, a leadership book that actually demonstrates how to truly lead. Riveting, engaging, and free from the usual cliché platitudes, this book is strikingly impactful and will dramatically improve leaders of all types." ―Amy Brandt Schumacher, entrepreneur, executive, and philanthropist

"Extreme Ownership provides huge value for leaders at all levels. An inspiring and page-turning read, the leadership lessons are easy to digest and implement. It provides a powerful SEAL framework for action to lead teams in high-stakes environments. This book made me a better leader and enabled my entire team step up our game!" ―Jared Hamilton, founder and CEO, DrivingSales

"One of the best books on leadership I've ever read and a tremendous war story book as well." ―Marc Andreessen
✍️ About the Author
JOCKO WILLINK was a Navy SEAL for 20 years, rising through the ranks to become commander of Task Unit Bruiser―the most decorated Special Operations unit of the Iraq War. After retiring, Willink continued on the disciplined path of success, co-founding Echelon Front, a premier leadership and management consulting company, writing the #1 New York Times bestsellers Extreme Ownership, Leadership Strategy and Tactics, Discipline Equals Freedom, and The Way of the Warrior Kid children's series. He also created and hosts the top-rated podcast, JOCKO PODCAST.

LEIF BABIN served 9 years as a Navy SEAL. He was in combat in Iraq during the Battle of Ramadi, a conflict that resulted in numerous medals for his efforts. After his tours, Babin served as a Navy SEAL instructor before forming Echelon Front with Jocko Willink, a leadership training group that uses the lessons and expertise the pair learned as SEALs to train leaders beyond the military. He is the co-author of the #1 New York Times bestseller Extreme Ownership. Babin lives in New York.
Follow Me On...
Steven creates video interviews with interesting people with extraordinary stories from various walks of life, sharing their successes and failures.

Full-length interviews and shorts are available on YouTube, with behind-the-scenes content and photos on Instagram and Facebook.
Keep Up to Date!
Subscribe to Steven's email list to be notified when new content is released!
🚁🚁 Helicopters 🚁🚁
Depending on logistics, I usually fly one of these helicopters while filming content.
Bell 206L4
For longer, multi-day, or multi-state trips, I usually fly a Bell 206L4 helicopter which seats two pilots in front and five passengers in the back.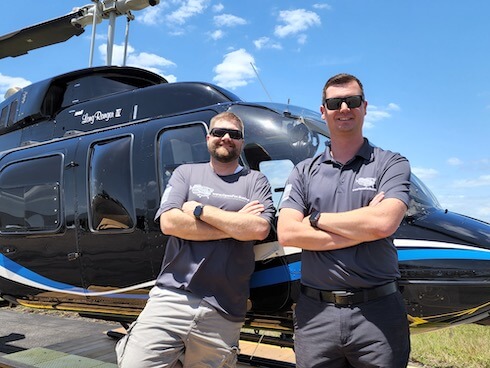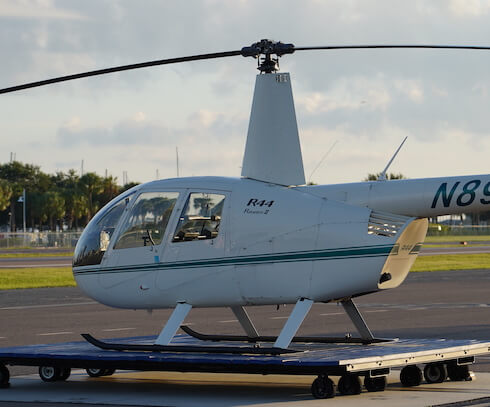 R44 Raven II
For shorter, single-day, local 'Tampa Bay Area' videos, I usually fly a smaller R44 Raven II helicopter, which seats two pilots in the front, and two passengers in the back.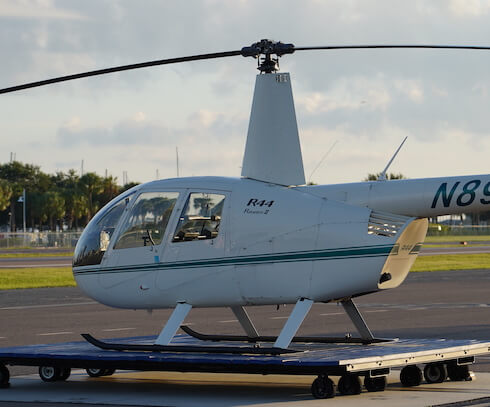 Get in touch
Have a suggestion for an interview or video?
Corporate address

The Carlson Organization, Inc.

18 2nd Street
Luray, VA 22835

Phone number

+1 (540) 742-7001
Join our community on
Discord
Join in the discussion and share your insights with the community.
Join Now it's free