Home
/ 📚
Steven's Bookshelf
📚/ Review
The Dichotomy of Leadership: Balancing the Challenges of Extreme Ownership to Lead and Win
by Jocko Willink and Leif Babin
From the #1 New York Times bestselling authors of Extreme Ownership comes a new and revolutionary approach to help leaders recognize and attain the leadership balance crucial to victory.

With their first book, Extreme Ownership (published in October 2015), Jocko Willink and Leif Babin set a new standard for leadership, challenging readers to become better leaders, better followers, and better people, in both their professional and personal lives. Now, in THE DICHOTOMY OF LEADERSHIP, Jocko and Leif dive even deeper into the unchartered and complex waters of a concept first introduced in Extreme Ownership: finding balance between the opposing forces that pull every leader in different directions. Here, Willink and Babin get granular into the nuances that every successful leader must navigate.
🚀 The Book in 3 Sentences
You cannot pass the buck with extreme ownership; you are responsible for everything that happens in your world.
Take the time to care for your team members, but keep in mind that you may need to let some people go in order to preserve the group.
Spend your leadership currency only on things that are truly valuable.
💭 My Thoughts
The Dichotomy of Leadership, written by Jocko Willink and Leif Babin, identifies seven "dichotomies" that leaders must address to manage effective teams and organizations. Each dichotomy is illustrated with various cases from the authors' experiences as Navy Seals and leadership consultants.
Many engineers who have become leaders in their organizations feel the need to "stay technical" by continuing to contribute directly to essential projects. When these engineers become managers, they often struggle to balance taking on assignments themselves or assigning them to their team members. They can also face immense pressure when trying to finish a vital issue or complete work within a set timeframe. Engineer-leaders may rationalize that the best way to guarantee completion is simply "doing it themselves." however, this is rarely the wise course of action.
Managers and leaders must stay in touch with the work their team is producing. This aids them in understanding their team's daily operation and keeping a working knowledge of the codebase and architecture. Unfortunately, this is something that can quickly become a low priority for overworked managers, especially when they are newly promoted. Managers have little time to focus on complicated jobs because they are frequently interrupted by a manager's clock. Bug fixes and basic features would have taken only a few days to complete, previously stretching into weeks. There is no simple solution here, either.
Even if you're the best person for the job, it might not be the best idea to do it alone. Leaders should consider why they are the best for a task and plan accordingly. If no team member knows how to complete a project or if everyone is too busy with other urgent tasks, that's a problem.
👤 Who Should Read It?
It would be easy for me to say that this book is a must-read for everyone, but I genuinely believe that it is. Extreme Ownership and the Dichotomy of Leadership cover numerous topics key to leaders at all levels, from founders and board members to vice presidents and project leads.
✍️ My Top 3 Quotes
There is no growth in the comfort zone.
[...] good leaders are rare; bad leaders are common.
When a leader takes too much ownership, there is no ownership left for the team or subordinate leaders to take. So the team loses initiative, they lose momentum, they won't make any decision, they just sit around and wait to be told what to do.
🔑 Key Takeaways
Leaders must know how to delegate work properly so that it is an even distribution of responsibility and ownership between leader and subordinates. Leif Babin says, "the leader's task is to make himself unneeded in the job by helping the people around to step up to the plate."
You can sometimes do so when managing people by issuing orders and punishing disobedience. But on more minor points that aren't crucial for the greater good, being inflexible may cause morale to plummet and "leadership capital" to decrease.
Leadership capital is based on the idea that a leader has limited power. And, in the most inefficient way possible, wasting it on unimportant matters. Instead, concentrate on all those essential things to you and demand excellence in those areas, rather than making a perfect bed every morning.
Great leaders are proactive about identifying and addressing areas of under performance. They must take responsibility for under performance and do everything they can to mentor and educate others. However, there comes a time when you recognize that no amount of training, support, or coaching will help. And there are even more difficult situations when poor performance jeopardizes the mission or the team. That's when a leader has to fire and replace people.
🗣️ Reviews & Quotes
"Until this point in my life, I've never read a book that reveals the truths of leadership in such detail and rawness. The true value of this book cannot be quantified in words." ―Pete Roberts, Co-Founder & CEO, Origin Maine USA

"The Dichotomy of Leadership needs to come with a warning label: BRUTALLY HONEST. Finally, a book that tells the truth on how hard and complex it can be to tackle leadership challenges." ―Lindi Horton, Director of Cloud Services, Cyber Security Company

"Inspiring, practical, and honest lessons that transcend the battlefield. Buy this book, read it, and apply the lessons to any challenge." ―Sarah Armstrong, CFO, Mesa Technical Associates

"The Dichotomy of Leadership provides even more depth and dimension to the principles of Extreme Ownership." ―Sonja Winkler, Senior Director of Operations, Nashville Symphony

"Jocko and Leif have done the impossible. The Dichotomy of Leadership is better than Extreme Ownership. In this book they refine the principles that made two of the leading voices in management and leadership today. All of the questions your team asked after reading Extreme Ownership are answered. The nuance provided in The Dichotomy of Leadership is exactly what our team needed to fully implement Extreme Ownership. " ―Bryce Maddock, CEO, TaskUs

"Even better than Extreme Ownership. It's FREAKING AWESOME." ―Joe Masciantonio, Vice President of Sales, The Nature's Bounty Company
✍️ About the Author
JOCKO WILLINK was a Navy SEAL for 20 years, rising through the ranks to become commander of Task Unit Bruiser―the most decorated Special Operations unit of the Iraq War. After retiring, Willink continued on the disciplined path of success, co-founding Echelon Front, a premier leadership and management consulting company, writing the #1 New York Times bestsellers Extreme Ownership, Leadership Strategy and Tactics, Discipline Equals Freedom, and The Way of the Warrior Kid children's series. He also created and hosts the top-rated podcast, JOCKO PODCAST.

LEIF BABIN served 9 years as a Navy SEAL. He was in combat in Iraq during the Battle of Ramadi, a conflict that resulted in numerous medals for his efforts. After his tours, Babin served as a Navy SEAL instructor before forming Echelon Front with Jocko Willink, a leadership training group that uses the lessons and expertise the pair learned as SEALs to train leaders beyond the military. He is the co-author of the #1 New York Times bestseller Extreme Ownership. Babin lives in New York.
Follow Me On...
Steven creates video interviews with interesting people with extraordinary stories from various walks of life, sharing their successes and failures.

Full-length interviews and shorts are available on YouTube, with behind-the-scenes content and photos on Instagram and Facebook.
Keep Up to Date!
Subscribe to Steven's email list to be notified when new content is released!
🚁🚁 Helicopters 🚁🚁
Depending on logistics, I usually fly one of these helicopters while filming content.
Bell 206L4
For longer, multi-day, or multi-state trips, I usually fly a Bell 206L4 helicopter which seats two pilots in front and five passengers in the back.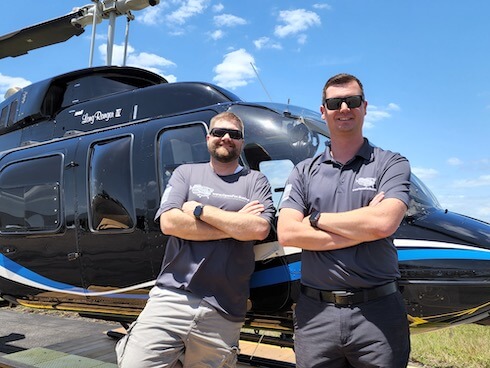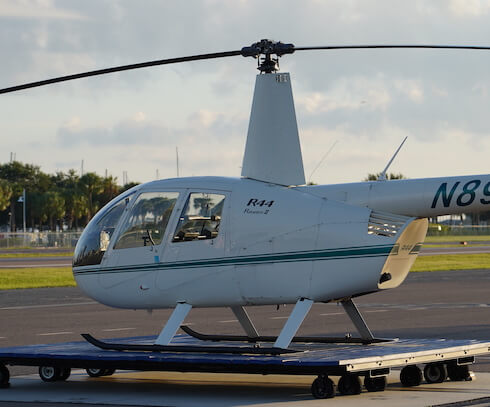 R44 Raven II
For shorter, single-day, local 'Tampa Bay Area' videos, I usually fly a smaller R44 Raven II helicopter, which seats two pilots in the front, and two passengers in the back.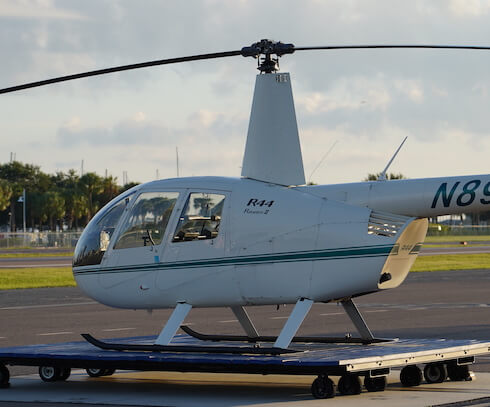 Get in touch
Have a suggestion for an interview or video?
Corporate address

The Carlson Organization, Inc.

18 2nd Street
Luray, VA 22835

Phone number

+1 (540) 742-7001
Join our community on
Discord
Join in the discussion and share your insights with the community.
Join Now it's free