Home
/
Video Blogs
/ 💰Top 5 Things Holding You Back from a Business Loan 💰💰 - SmartBiz

subscribe
SmartBiz is the leading AI-powered small business lending platform helping entrepreneurs access the right capital at the right time.
We know the economy has been challenging for small businesses over the past few years, and we are not out of the woods yet with continued global supply-chain constraints. That being said, those that fight and make it through to the other side will be in a great place as the economy slowly returns. But how to make it through the rough times? That is the challenge.
In today's video, here are five things you can do now to improve your chances of getting a business loan to get you through the other side.
My regulars know all about my disdain for the SBA and their disastrous EIDL program rollout, but putting that aside, the SBA does have some great financing options for small businesses. Like the successful PPP loan program, most SBA loans are applied through a bank or lender. They handle all of the leg work dealing with the SBA, so you do not have to.
One such company SmartBiz sponsors today's video, more about them in a bit.
When a lender denies your request for a small business loan, it's easy to feel disheartened as an entrepreneur. You should know, however, that you are far from the only person in this situation.
According to Federal Reserve data, in 2020, 63% of the 32 million small businesses in America didn't apply for financing because they feared being denied by a lender. The same report shows more than 70% of businesses that applied were approved, so the odds are in your favor.
Before you apply for a business loan, learn about the red flags that can make lenders deny your application. Once you know why small businesses get rejected, take steps to avoid those issues.
5) Get Your Business Credit In Order
Some of the most important factors that lenders consider when you apply for a small business loan are your business credit score and credit report. According to a survey by the National Small Business Association, 20% of small business owners who were turned down for financing received denials due to their low credit scores.
Lenders check business credit because it indicates how well the company has handled debt in the past. That's why you should always review your reports beforehand. If there is room for improvement, take steps to improve your score before applying for a loan.
I have another video, linked below that helps you build your business credit quickly.
4) Get Your Personal Credit Score in Order
A single person owns most small businesses, so lenders usually want to see that individual's credit score. They do this to get an accurate prediction of how the company will handle its financial responsibilities. In a Goldman Sachs survey, 70% percent of respondents who own small businesses stated that their personal credit score was important during the loan application process for their company.
For businesses with good credit scores, loans are easier to obtain. For example, a well-qualified borrower with SmartBiz has some great SBA financing options with APRs ranging from 6.73% to 10.29%. The online platform makes the process less daunting and cuts application times by months down to only a week.
Even with bad credit, there are options for a business loan, but it'll come at a higher price.
3) Not enough time in business
If your business is newer, you might need help securing a loan for two reasons.
You might need more time to establish good business credit. This can significantly impede getting the financing you need to grow your business.

Some lenders will only issue loans if the business has been running for at least two years
Startups often need help securing financing than businesses that are already established. However, if you require credit for your new company, multiple avenues remain to explore.
Save your time applying for loans you're eligible to receive because of how long your company has been in business. Numerous startup business loans are available; read the requirements carefully.
2) Low or Inconsistent Cash Flow
Lenders will look for stable or increasing cash flow when you apply for a loan. Your business might need more cash flow to make monthly payments on new debt.
Are you having trouble with money coming in? One thing you can do is take a closer look at your invoicing process. Make sure to send out an invoice as soon as the product or service has been delivered to the customer. Also, start charging late fees for people who don't pay on time or being more consistent with following up on overdue invoices.
1) Missing Documents or Information
Business loan applications can be tedious, and when you additionally pile on the heaps of paperwork that some lenders require, you may experience a lot of frustration.
Banks and lenders request specific information for a purpose: to evaluate your company's risk levels and determine if loaning money is a wise investment. Dedicate some time to go over your loan application carefully, line by line, and verify the details when you finish.
Though it may take some time, you must find and give the lender the required tax returns, bank statements, business licenses, and other documents. If you manage to complete every request, you can get rid of barriers preventing you from qualifying.
SmartBiz the Solution
Using SmartBiz couldn't be easier, and you can apply for a loan directly through its website. Seeing if you pre-qualify only takes five minutes and won't impact your credit score.
Once you've opened the application, you can choose which loan is right for your business. If you don't know which type of loan fits your needs the best, have no fear, SmartBiz will help guide you through the differences between each to help you select what works best for you.
If you want to take out a loan to purchase commercial real estate, your business must use and occupy at least 51% of the property.
The SmartBiz platform evaluates your application against the credit requirements of SBA-preferred lenders so that you will be matched with the best-suited bank for your needs and increase your chances of approval.SmartBiz began serving business owners across the country, it has helped over 230,000 entrepreneurs secure $9 billion in financing to date.
60% of businesses it has served are women-, minority-, or veteran-owned businesses, and for those of you who fall into this category, you know just how hard it can be to secure the funding you need for your business.
SmartBiz is committed to bringing financing to businesses that often face the most difficulty receiving it, so much so that it also hosts a grant program every year to help close this gap.
Each year, SmartBiz awards $25,000 total to five businesses, taking special consideration for women-, minority-, and veteran-entrepreneurs.

view on YouTube
Follow Me On...
Steven creates video interviews with interesting people with extraordinary stories from various walks of life, sharing their successes and failures.

Full-length interviews and shorts are available on YouTube, with behind-the-scenes content and photos on Instagram and Facebook.
Keep Up to Date!
Subscribe to Steven's email list to be notified when new content is released!
🚁🚁 Helicopters 🚁🚁
Depending on logistics, I usually fly one of these helicopters while filming content.
Bell 206L4
For longer, multi-day, or multi-state trips, I usually fly a Bell 206L4 helicopter which seats two pilots in front and five passengers in the back.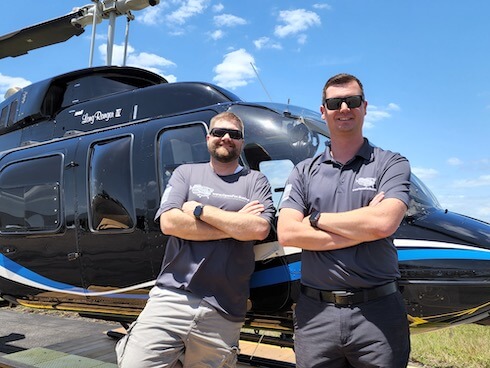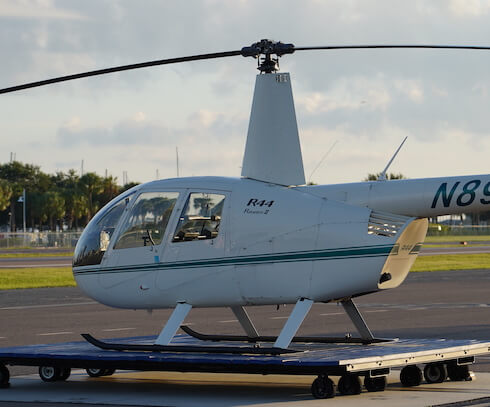 R44 Raven II
For shorter, single-day, local 'Tampa Bay Area' videos, I usually fly a smaller R44 Raven II helicopter, which seats two pilots in the front, and two passengers in the back.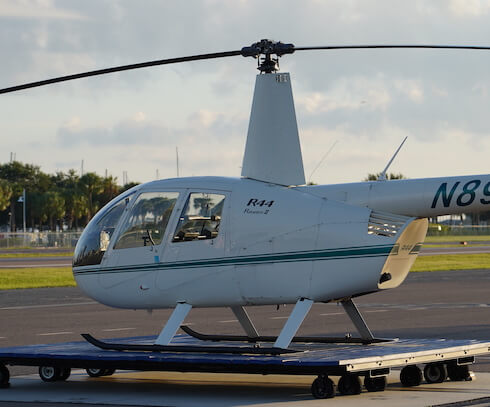 Get in touch
Have a suggestion for an interview or video?
Corporate address

The Carlson Organization, Inc.

18 2nd Street
Luray, VA 22835

Phone number

+1 (540) 742-7001
Join our community on
Discord
Join in the discussion and share your insights with the community.
Join Now it's free