Home
/
Video Blogs
/ 💰💰 5 Top Business Start Up Ideas with NO MONEY DOWN 💰💰

subscribe
A reoccurring question I see in my video comments are from those of you looking to start a business but are very tight on cash, so today I thought I would cover 5 of the best startup ideas you can launch now, even if you are broke--all this and more in today's video.

First off, to be clear, no business can be started for exactly $0; there are some forms you need to file with the state to be legal, etc. Depending on your location, those are usually less than $50. I multiple videos showing you where you can get these state forms, how to fill them out, and how to begin building business credit, just search "YouTube for Steven Carlson Show small business startup credit building."

Ok, now that is out of the way, let's get to the list of startup ideas. Stay to the end for a bonus tip.

#1 – Print on Demand Clothing, this is probably one of the easiest businesses to get started, and technically you do not need to be incorporated with your state yet, you could do this under your personal name, generate some sales, and once you have some cash in the bank, register with the state. Companies like Spring (f/k/a TeeSpring), Shopify, etc., allow you to create websites that handle all ordering, printing, and shipping custom t-shirts. The only thing you need to do is have a unique design idea and market the designs on social media.

A great way to market your new designs is to reach out to up-in-coming TikTok and IG influencers, giving them free products in exchange for a review. Usually, the creators that are still growing their channels are willing to show off your products for free or very low cost. Obviously, don't expect to get Charli D'Amelio to model your t-shirts unless you are ready to cut a multi-million-dollar check.

#2 – Niche blog content. If you are passionate about writing, this is by far one of the best businesses to start, and you can make some serious money doing it. But I will warn you; it is not for the lazy out there; it will take time and hustle to regularly write unique and engaging content. Ok, enough of the disclaimer part; what exactly is niche blog content? Simply put, you create a blog about a specific niche topic and include affiliate links. For example, I recently wrote a blog post titled "Bell 206L4 Helicopter Crew - Gear and Supplies" on my #OpenForBusiness 2022 United States Small Business Tour website (https://www.openfor.business/2022-United-States-small-business-tour/gear-and-supplies.html). This single page has been online only for a few weeks. It has already generated just shy of $500 in Amazon affiliate link income. That doesn't include the sponsorship income some of the companies I wrote about paid to be included in #OpenForBusiness. This is a single post and on a very niche topic. Many people out there make 6, 7, and even 8 figures per year with niche topic blogs. Once you have your blog post written, you can share it on social media to bring targeted customers looking to buy the products you are reviewing.

#3 – Podcast or Video Editing Service – If you have comfortable around a computer and have basic technical knowledge, you can start editing audio and video podcasts. I am not saying you need to create your own channel, yes you can do that and make great money, but that takes time. I am suggesting that you provide a service for existing content creators by editing their videos. As content providers become larger and more successful, they soon find themselves in a position where it is easier and cheaper for them to contract someone out to handle the editing to focus on researching and producing more content for their audience.

There are tons of great free or low-cost video editing programs like DaVinci Resolve you can use to produce quality edited video content quickly.

Reach out to YouTubers or audio podcasters that are just starting to build their channels, offer your services first for free, show them what you can do on an episode of their program. Once they are happy with your work, they will see the value in the time you save them. Now you can begin to charge them for your services. For my weekly videos, I edit them myself because I write, shoot, and record all a few hours before releasing my video, so there is no time for another person to edit the videos. Yes, I know I shouldn't procrastinate like that, but whatever.

#4 – Help Author's Create Online Courses – It is incredible how many opportunities there are for this next item on the list. Millions of books on Amazon teach readers about a specific topic, and countless well-respected authors have an established audience that regularly read their books. Maybe the subject is real estate investing, gardening, carpentry, etc., it really doesn't matter; their audience is looking to learn about a specific topic. The sad thing is, very few of their authors offer additional content for their readers.

You can assist these authors in creating online courses around their content. These premium paid courses allow the audience to learn more on a topic of their interest provides a significant cash flow for the author, and you, as the course designer, get a percentage of each month's course sales.

Remember, many authors either do not have the technical know-how, the time, or even the thought about creating an online course. You provide them with this service, and it is a win-win for both of you. Find topics you are interested in, reach out to the authors, and negotiate a deal to produce a course for this author in exchange for a share of the profit. Multiple services can provide you with the tools needed, like Teachable and others.

#5 – Premium Newsletter Content – This may seem like a strange idea, but this is a massive winner if you know about a specific topic. Maybe you are great at picking stocks, investments, or fashion, or real estate investing, or gardening, or flying helicopters, or whatever the topic is, there are others out there that will pay you each month to get access to your brain, to see what you are thinking. By producing a daily, weekly, or monthly newsletter for your paying subscribers, not only do you generate revenue from the subscriptions, but you can also include affiliate links in your newsletters or paid advertisements for products/services your audience would be interested in.

I hope these 5 topics give you a few ideas that will point you in the right direction to get you started. A key takeaway is every one of these ideas will require work; yes, I know that may be an unpopular word, but remember, successful people, busted their asses to get where they are. Almost no one is successful by accident, so you need to work unless you were born rich and gorgeous [CT: Paris].

As promised, here is my bonus tip, and that is on personal branding. One thing you can learn from influencers like Charli D'Amelio, Kendall Jenner, or others, you need to build a brand around your name. Having great content doesn't guarantee success; people need to know who you are, and they will want to purchase products or services you advertise. Charlie Chang has a great breakdown on building a personal brand:

https://www.youtube.com/watch?v=0sgKNLmeErc

Don't forget to check out www.OpenFor.Business and register your business today. As you know, this is my small business awareness campaign, along with Aubrey Janik, Jamel Gibbs, Minority Mindset, Investment Joy, Rod Squad, Kenny Keller, Kristen Ottea, and Mark Moss; we will fly around the country in a helicopter landing at select small businesses nationwide. Do you want me to land the helicopter at your office or feature you on the program? Go to the website and register your business now. These spots are very limited

I am so excited to announce the support from AutoCorner, Namecheap, BestBuy, ZipRecruiter, Dun & Bradstreet, Constant Contact, and Unbanked. Without their support, this nationwide small business helicopter tour would not be possible!

view on YouTube
Follow Me On...
Steven creates video interviews with interesting people with extraordinary stories from various walks of life, sharing their successes and failures.

Full-length interviews and shorts are available on YouTube, with behind-the-scenes content and photos on Instagram and Facebook.
Keep Up to Date!
Subscribe to Steven's email list to be notified when new content is released!
🚁🚁 Helicopters 🚁🚁
Depending on logistics, I usually fly one of these helicopters while filming content.
Bell 206L4
For longer, multi-day, or multi-state trips, I usually fly a Bell 206L4 helicopter which seats two pilots in front and five passengers in the back.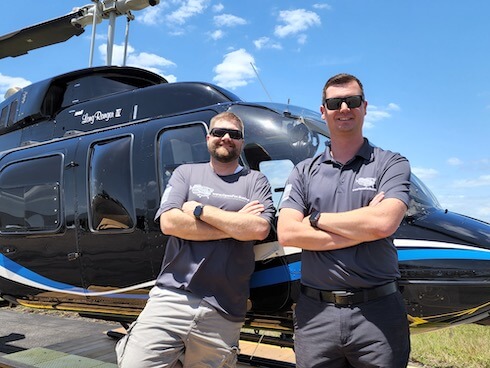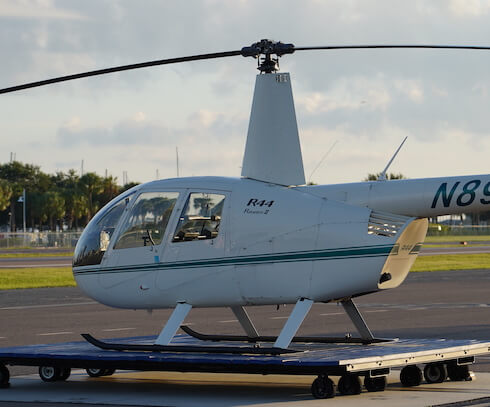 R44 Raven II
For shorter, single-day, local 'Tampa Bay Area' videos, I usually fly a smaller R44 Raven II helicopter, which seats two pilots in the front, and two passengers in the back.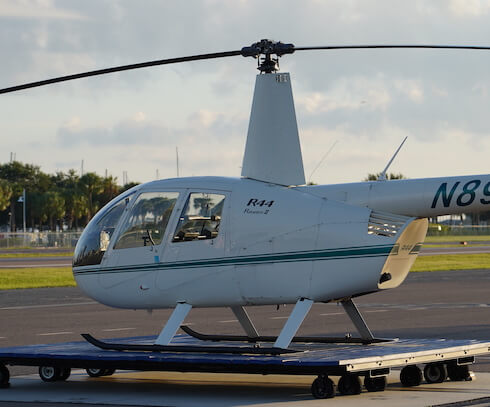 Get in touch
Have a suggestion for an interview or video?
Corporate address

The Carlson Organization, Inc.

18 2nd Street
Luray, VA 22835

Phone number

+1 (540) 742-7001
Join our community on
Discord
Join in the discussion and share your insights with the community.
Join Now it's free