Home
/
Video Blogs
/ Tech that Revolutionized NYSE Trading - Breaking New Ground in Voice Recognition and Noise-Cancellation.

subscribe
theBoom by UmeVoice, Inc.
1435 Technology Lane Suite B4
Petaluma, CA 94954
(888) 230-3300
Forget the Wolf of Wall Street, it was the tech that changed everything. See how a California tech startup revolutionized the trading desk 20+ years ago and how they have opened that same tech to consumers.
Welcome to the Steven Carlson Show, where we celebrate the American Dream and the incredible small businesses that make it possible. Today, I want to tell you about a company I recently discovered at HAI HeliExpo 2023 in Atlanta, Georgia - UmeVoice.
Their patented noise-cancellation technology caught my attention, which they have incorporated into their flagship product, theBoom. But they are more than just a startup - they have a fascinating history as a Wall Street tech firm that designed advanced voice recognition for traders on the NYSE floor over 20 years ago. Their technology was ahead of its time and allowed traders to make quick, accurate trades with their voices.
It didn't take loon to realize that their technology could be used for more than just trading. They saw a need for noise-cancellation technology in everyday life, and that's when they decided to expand their business and create a product that could benefit everyone.
Their team of engineers and researchers set out to make the world a quieter place. Today they have patented technology that can cancel out almost any kind of noise, from vehicle traffic to airplanes and even noisy dogs. It's truly like magic!
But what really impressed me was how they can use their noise-cancellation tech in helicopters to almost completely eliminate engine and blade noise. As a helicopter pilot, I can't help but think about upgrading the headsets in my helicopter before the next trip.
Their technology is not only perfect for personal use but also for businesses, including open floorplan offices, call centers, and even factories with dangerously high noise levels. They have already partnered with several companies and have seen incredible results.
As an American small business, they embody the spirit of entrepreneurship and competition. They are confident in their ability to innovate and improve and are working on expanding their product line and partnering with more businesses.
TheBoom is a prime example of American small business success, and I am thrilled to feature them on my show. If you're looking for noise-canceling technology that works, check out their fantastic line of products.
Thanks for watching!

view on YouTube
Follow Me On...
Steven creates video interviews with interesting people with extraordinary stories from various walks of life, sharing their successes and failures.

Full-length interviews and shorts are available on YouTube, with behind-the-scenes content and photos on Instagram and Facebook.
Keep Up to Date!
Subscribe to Steven's email list to be notified when new content is released!
🚁🚁 Helicopters 🚁🚁
Depending on logistics, I usually fly one of these helicopters while filming content.
Bell 206L4
For longer, multi-day, or multi-state trips, I usually fly a Bell 206L4 helicopter which seats two pilots in front and five passengers in the back.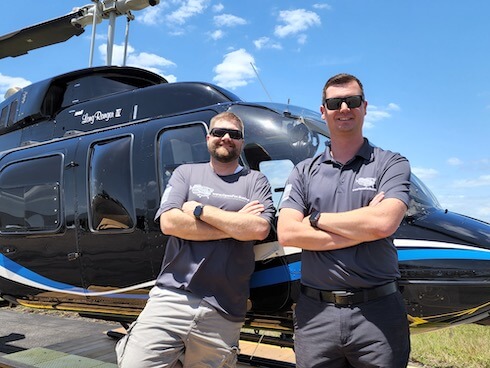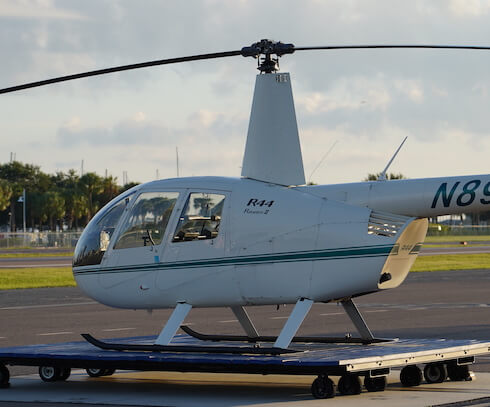 R44 Raven II
For shorter, single-day, local 'Tampa Bay Area' videos, I usually fly a smaller R44 Raven II helicopter, which seats two pilots in the front, and two passengers in the back.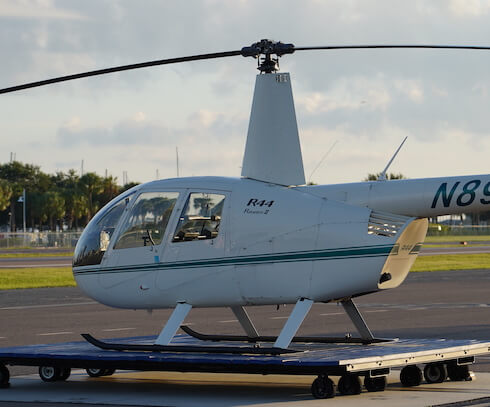 Get in touch
Have a suggestion for an interview or video?
Corporate address

The Carlson Organization, Inc.

18 2nd Street
Luray, VA 22835

Phone number

+1 (540) 742-7001
Join our community on
Discord
Join in the discussion and share your insights with the community.
Join Now it's free