Home
/
Video Blogs
/ Secrets to Coffee Success 🚒 ☕ Fire Dept. Coffee - Fire Department Chronicles

subscribe
I recently had the opportunity to meet some of the creative geniuses behind Fire Dept. Coffee. 🚒 ☕
Meeting Career Firefighter/Paramedic and Director of Brand Relations Randy James as he shared some of the secrets to growing their massively successful brand and how you can do the same for your business—all this and more in today's video.

As you know, I recently completed a nationwide helicopter trip around the country, meeting unique small businesses across the country. One of our stops on this trip was Rockford, IL, just outside Chicago, where we met up with Randy at Fire Department Coffee.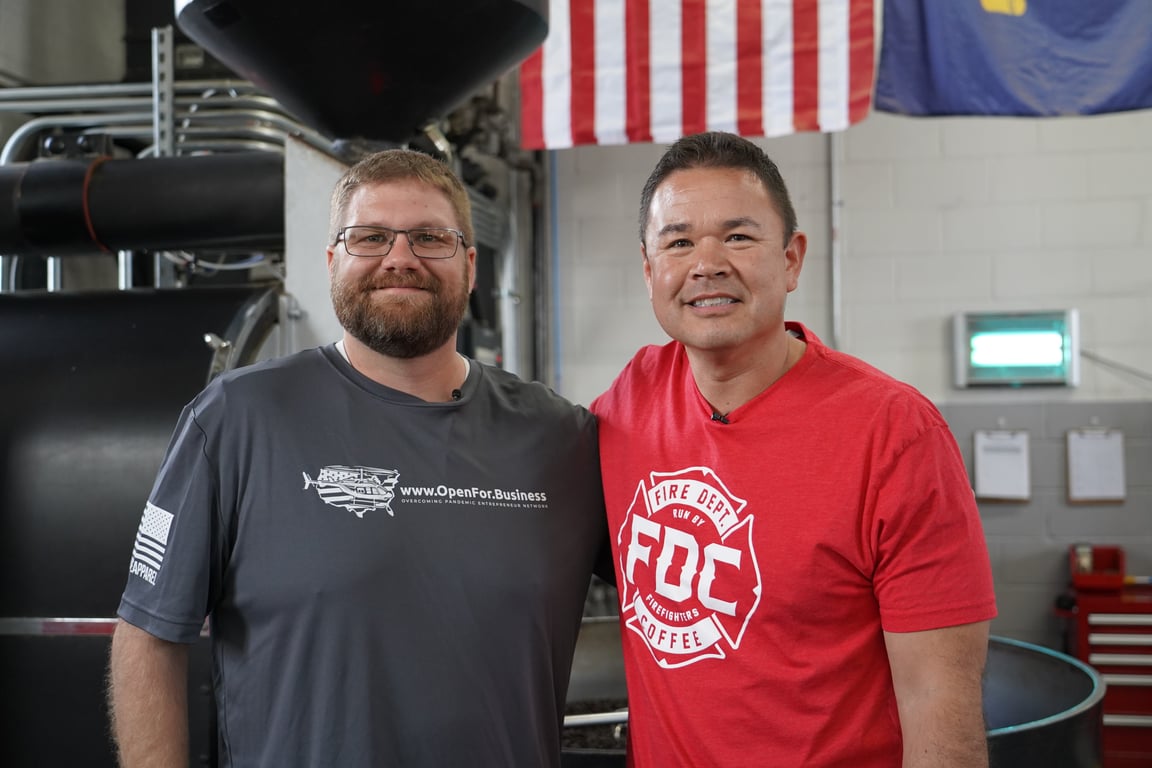 Running a small business is never easy. To succeed, you must be agile and ready to pivot at a moment's notice. Something that worked for you in the past may suddenly stop working; as an entrepreneur, you can either stick your head in the sand and die or adapt to the changing landscape and thrive.

This is the very challenge Fire Dept. Coffee founder and CEO Luke Schneider faced during the 2020 pandemic that was crushing small businesses across the country. Previous sales models were becoming more challenging and less successful, and now, for the first time, he faced the real possibility of losing everything he and his team had worked so hard to build.

Did he lie down and give up? Heck no! He did what you would expect from a military veteran and a seasoned firefighter, fight until the bitter end. And boy, did his team fight! Now, over two years later, Fire Dept. Coffee is stronger than before and is quickly on the road to becoming a household name. But how? Let's dig into their secrets.

First, a little backstory.

Going from serving gourmet coffee to attendees at various FIRE/EMS conventions, Luke, with the help of his barista fiancée, started roasting and grinding beans to sell directly to consumers so they could enjoy Fire Dept. Coffee at home.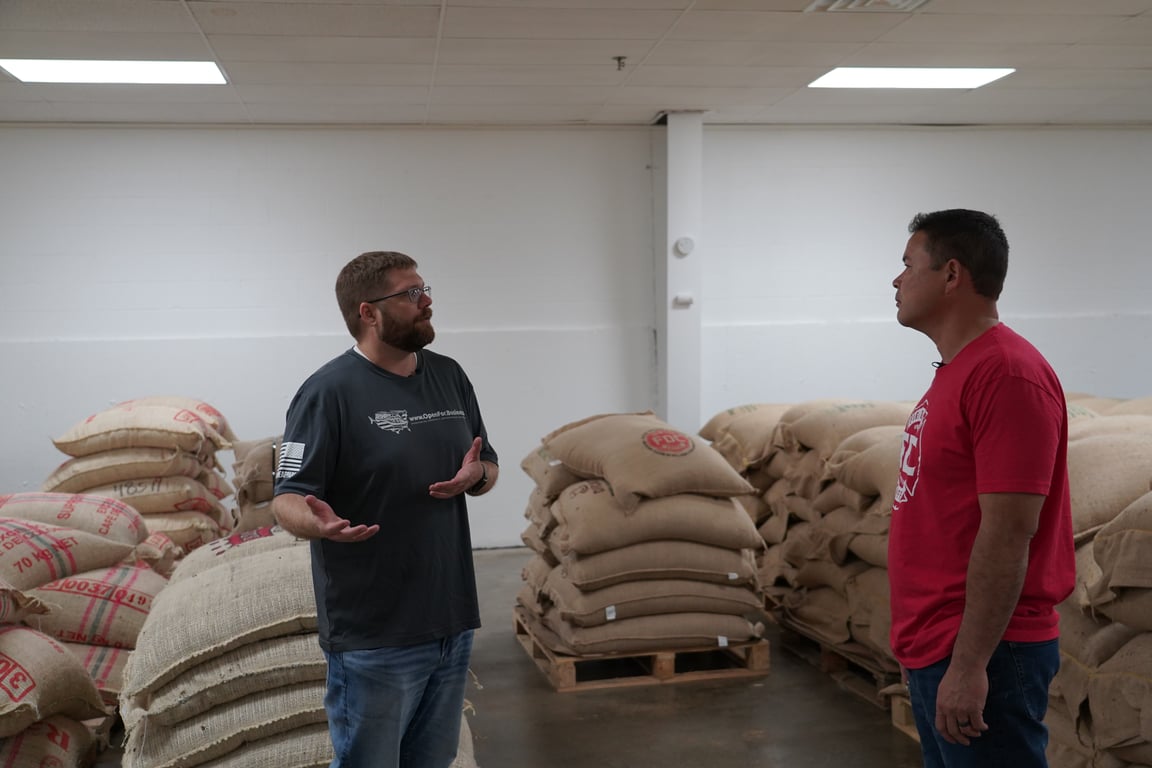 The business was doing well, and the profits were starting to roll in, but he never lost sight of his commitment to helping others. Having spent most of his adult life as a Firefighter/Paramedic, Luke knows first-hand how emotionally and physically taxing a career as a first responder can be; for this reason, he started his non-profit Fire Dept. Coffee Foundation

Recently his foundation donated to Project Joint Guardian to support their mission of helping Ukrainian First Responders.

The modern consumer wants to feel good about a company they choose to do business with; if the public perceives the company as greedy or harming others, consumers are repelled and refuse to purchase their products. However, a business that gives back, and has core values behind it, is viewed very favorably by consumers.

In the case of Luke, he, and his team, are 100% committed to helping first responders, and he uses some of the profits he earns to help these men and women out. His customers appreciate this, which has undoubtedly helped grow Fire Dept. Coffee—a win-win situation.

Everything was going great, and then the pandemic hit. In-person conventions were canceled, and while this wasn't their most significant source of new customers, these leads quickly dried up. Something needed to be done and quickly.

Even though their coffee is excellent, and I count myself in the group of fanatic customers of their beans, they are in a very crowded market, selling a commodity. One might say an essential commodity, but in the end, it is simply coffee beans. The same product that countless other equally talented coffee roasters around the country also sell with similar quality. What sets Fire Dept. Coffee above the others in the market, and how are they using their strengths to disrupt the industry?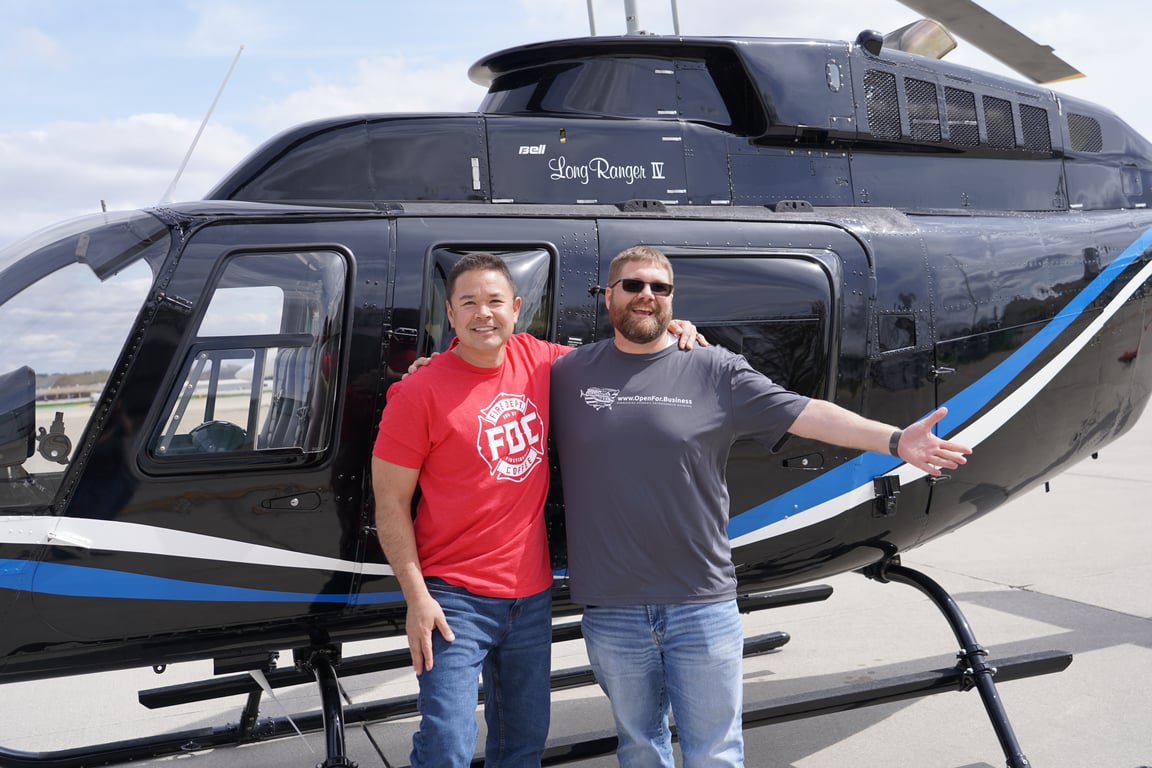 Simply put, their secrets are based on Luke's dedication to quality; some would say his obsession with delivering exceptional coffee to amaze his customers. Along with a team of massively creative and dedicated people, they are obviously fanatical about their coffee. You then add the most innovative marketing in the industry, and when combined, you get an unstoppable powerhouse crushing their competition.

The thing that struck me the most on my tour was how the employees took personal pride in their work, and they expected perfection out of themselves. To them, it was not a 9-5 job where they punched in, did the minimum, and went home. If something was wrong, the entire team worked together to remedy the problem.

Under the expert direction of retired firefighter and Fire Dept. Coffee's Chief Roaster Dave McWilliams, I took a turn preparing bags of freshly ground coffee for packing.

My horrible skills slowed them down and probably messed up their production goals for the day. Don't worry; none of my messed-up bags went out to customers.

While I probably wouldn't make the cut to join Luke's team, all of the others I met were spectacular.

An entrepreneur's arrogance and ego often get in the way of making a strategic decision. This was not the case here, and Luke's brilliance was acknowledging he was not the right person to be the sole public face of Fire Dept. Coffee marketing videos.

First, Luke reached out to fellow firefighters and comedic geniuses Jason Patton and Brent Fenton to join the team, offering them a piece of the company in exchange for their established audience and continued public appearances. Collectively bringing their millions of fans across multiple social media platforms, Jason & Fenton show a comedic look at the life of first responders while strategically including Fire Dept. Coffee products in many of their videos.

Together they produce these entertaining videos that customers love to watch and happily share with their friends. Most importantly, each video reinforces the brand in a way that doesn't come across as advertising.

It cannot be overstated how pivotal of a decision it was to build a team to support Luke, allowing him to focus on expanding the business. The single greatest method of measuring the strength of an entrepreneur is by looking at his team. No one is a master of everything, and a leader that recognizes their weaknesses and remedies those with a strong team is a leader destined for greatness.

How can you apply these concepts to your business to make you crush your competition? Share some ideas in the comments below, or jump over to Discord, and we can chat there.
Fire Dept. Coffee ❤️🚓
Their love for public safety goes far beyond just fire departments; they are a huge supporter of law enforcement as well. With this in mind, they gave me a case of coffee to pass out to some agencies; here is Page County Sheriff's Office and Luray Police Department accepting this wonderful donation.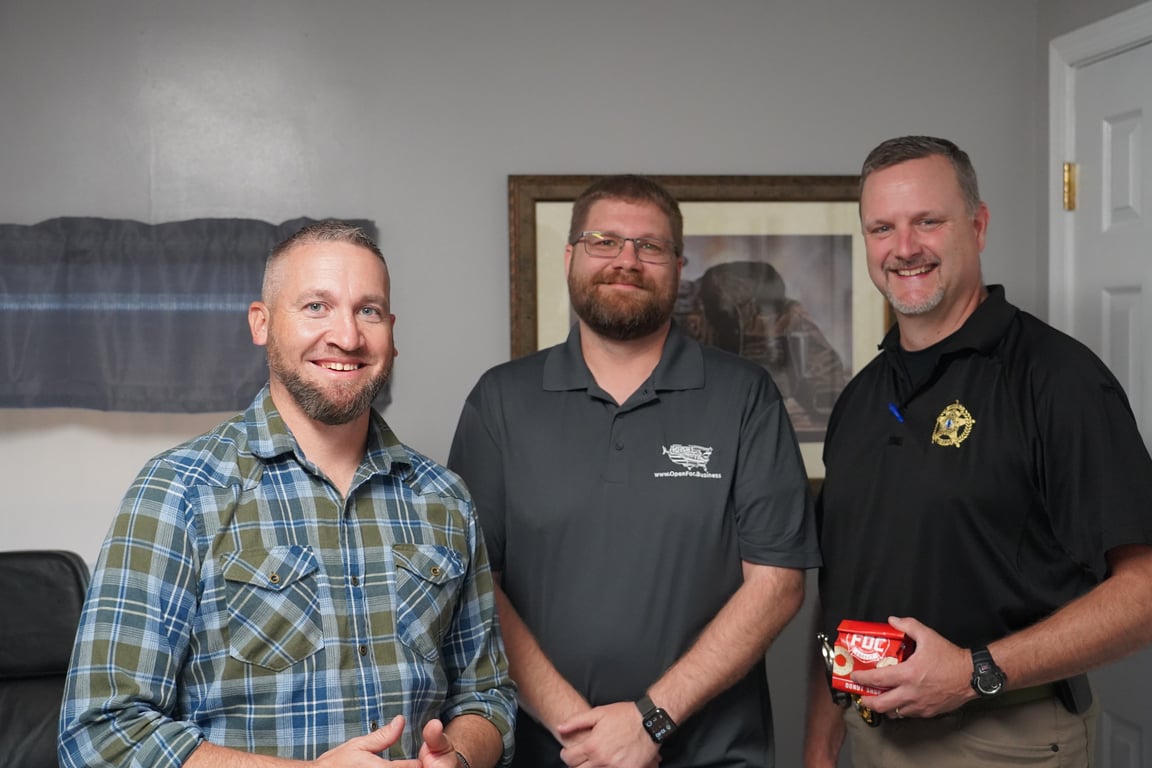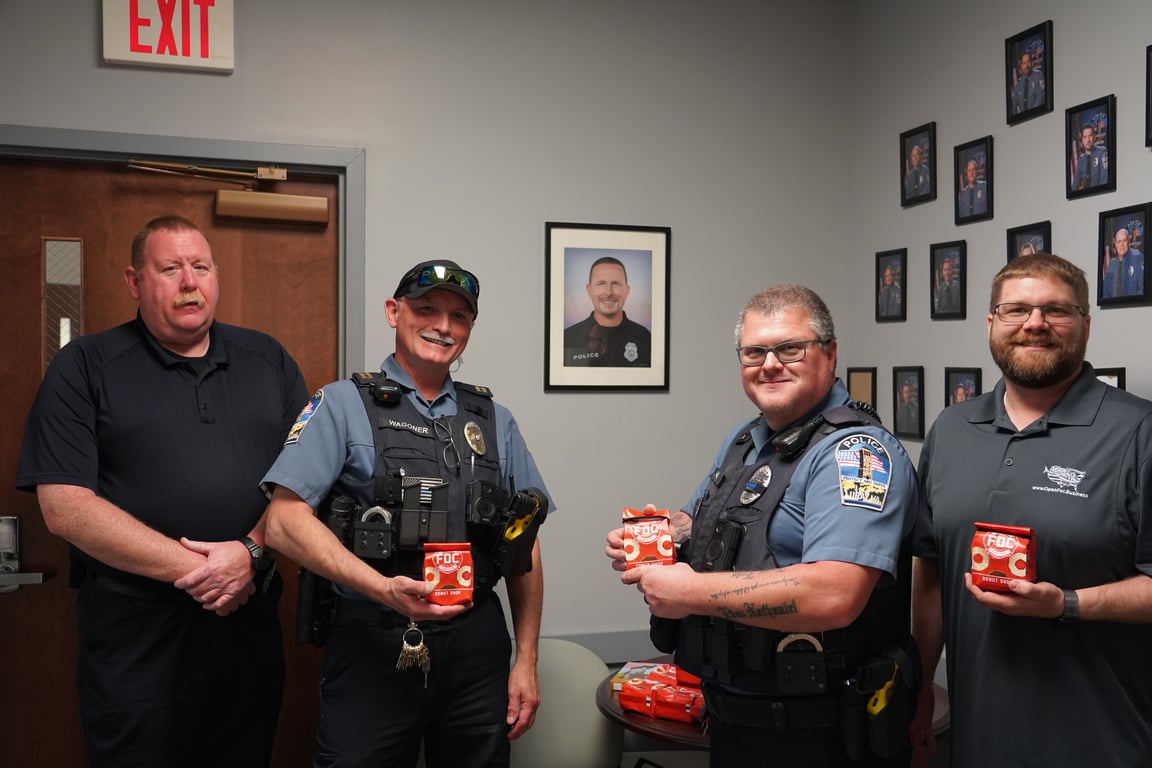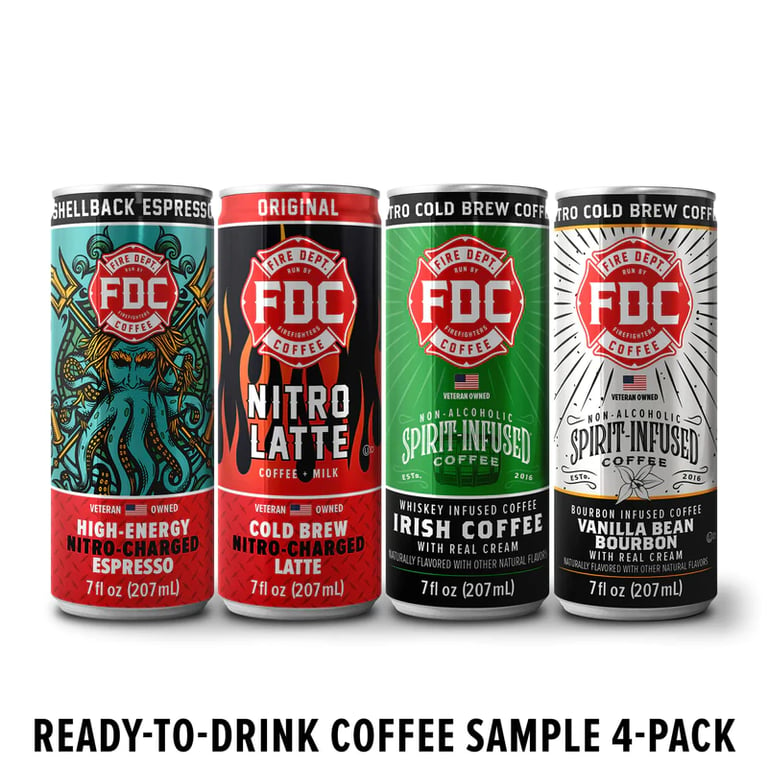 view on YouTube
Follow Me On...
Steven creates video interviews with interesting people with extraordinary stories from various walks of life, sharing their successes and failures.

Full-length interviews and shorts are available on YouTube, with behind-the-scenes content and photos on Instagram and Facebook.
Keep Up to Date!
Subscribe to Steven's email list to be notified when new content is released!
🚁🚁 Helicopters 🚁🚁
Depending on logistics, I usually fly one of these helicopters while filming content.
Bell 206L4
For longer, multi-day, or multi-state trips, I usually fly a Bell 206L4 helicopter which seats two pilots in front and five passengers in the back.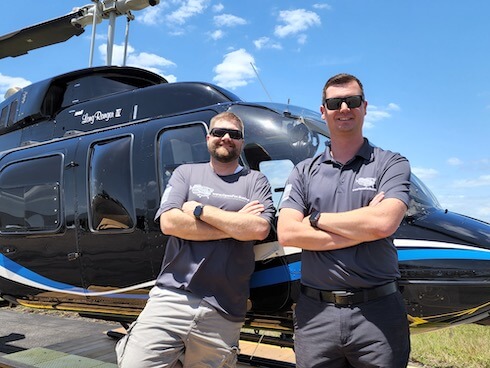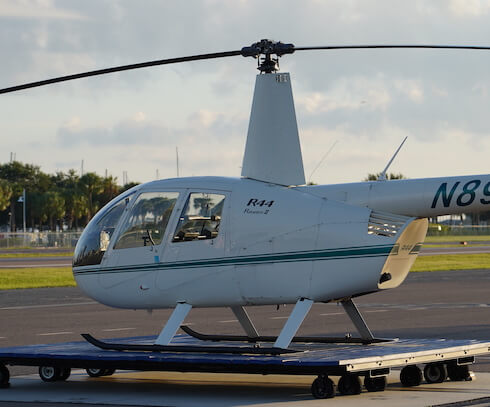 R44 Raven II
For shorter, single-day, local 'Tampa Bay Area' videos, I usually fly a smaller R44 Raven II helicopter, which seats two pilots in the front, and two passengers in the back.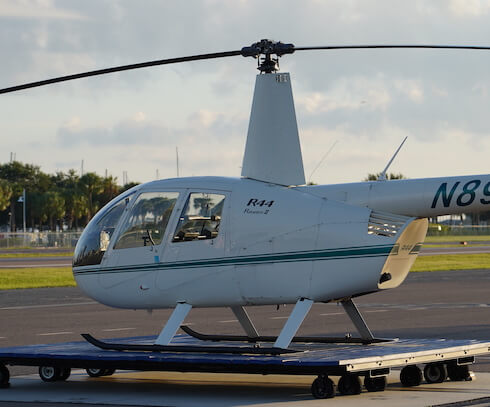 Get in touch
Have a suggestion for an interview or video?
Corporate address

The Carlson Organization, Inc.

18 2nd Street
Luray, VA 22835

Phone number

+1 (540) 742-7001
Join our community on
Discord
Join in the discussion and share your insights with the community.
Join Now it's free