Home
/
Video Blogs
/ Minority Mindset Secret to Success 💰💰 🚁 Helicopter Flight Interview

subscribe
Sacramento McClellan Airport
3028 Peacekeeper Way
McClellan Park, CA 95652
(916) 570-5317
I am flying around the country in a helicopter, meeting incredible people from all different walks of life, and listening to their stories.

On today's flight, we left Reno, NV, in the early morning, flying over the Sierra Nevada mountains and enjoying the magnificent views as we came down into the Sacramento Valley. Our first destination was the US Coast Guard Air Station Sacramento, where we spent the morning recording multiple videos. They should be released on YouTube later this week, don't forget to check them out.

After visiting the Coast Guard, I had the opportunity to fly with Jaspreet Singh of Minority Mindset, discussing how he started in social media and how he grew his audience into millions of happy subscribers.

Loading up into the helicopter, I handed the controls over to our lead pilot Dennis so that I could focus on our discussion.

As we finished the interview, the audio decided to wig out on us; thankfully, it was only the last little bit of the recording. So please bear with it for the next few seconds, but what is said is so very important.

To me, this is one of the biggest take-aways from the conversation. Everyone, no matter what their background, can build wealth. It takes trying, failing, picking yourself back up, and doing it again. Then once you have made it, use your money to help society and leave the world a better place.

I really appreciate Jaspreet (for taking the time to meet us; in fact, due to some scheduling conflicts, we met him at a different airport on a different day than we initially planned. He was so kind; he hopped on an airplane that morning to meet us at our new location. I will link to his channel and website in the description box below; if you are not already a subscriber, you should check out his content; I am sure you will love it.

Thank you for watching; please make sure you click like, subscribe, and share this video with your friends. It really helps the channel; I appreciate it. Thanks, and I'll see you on the next one.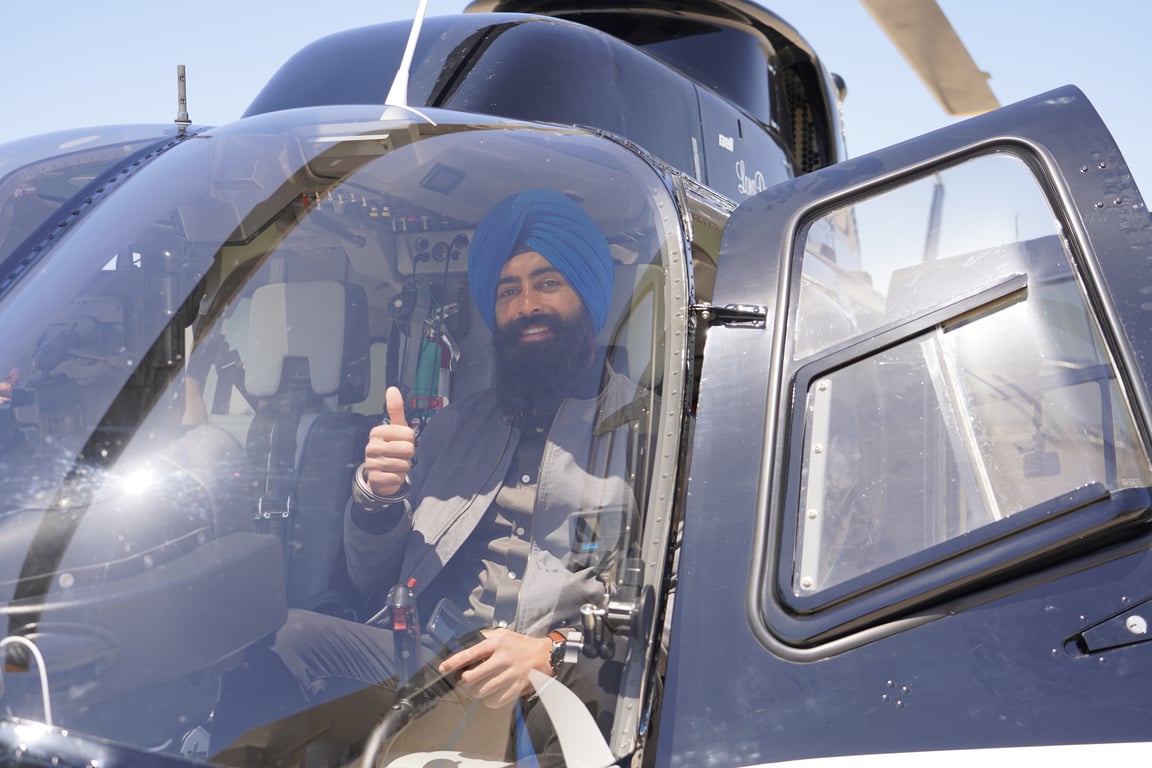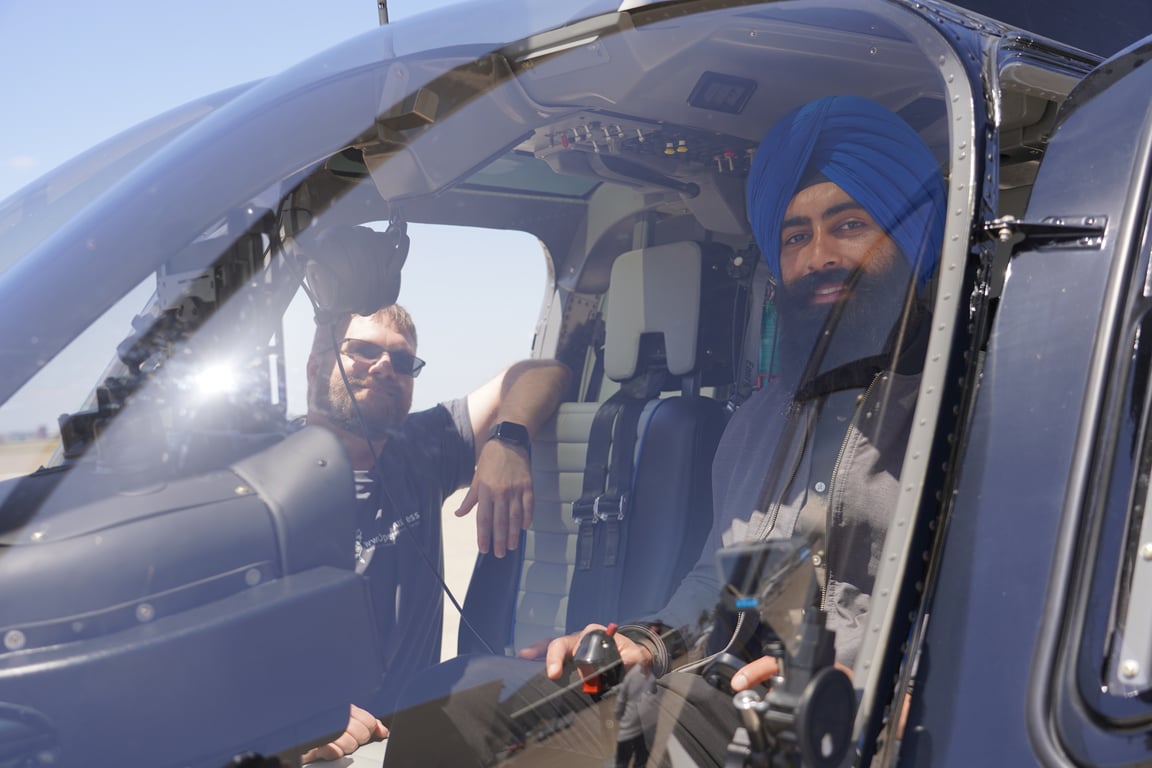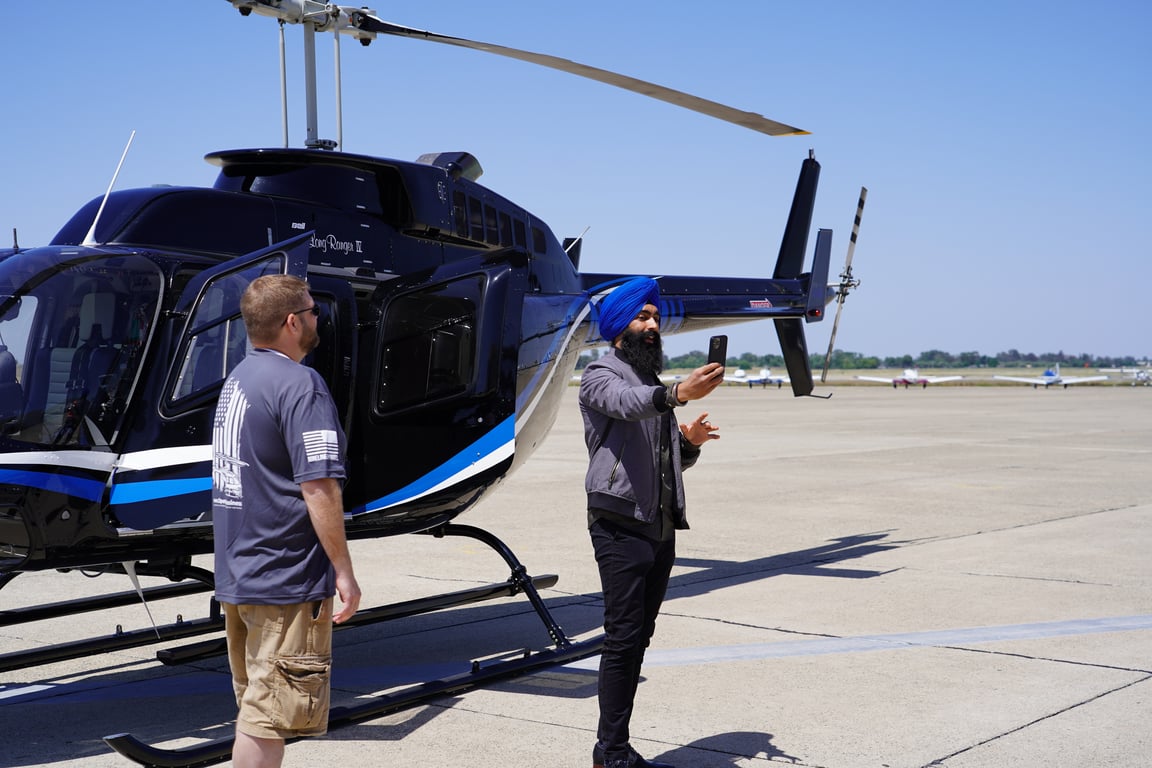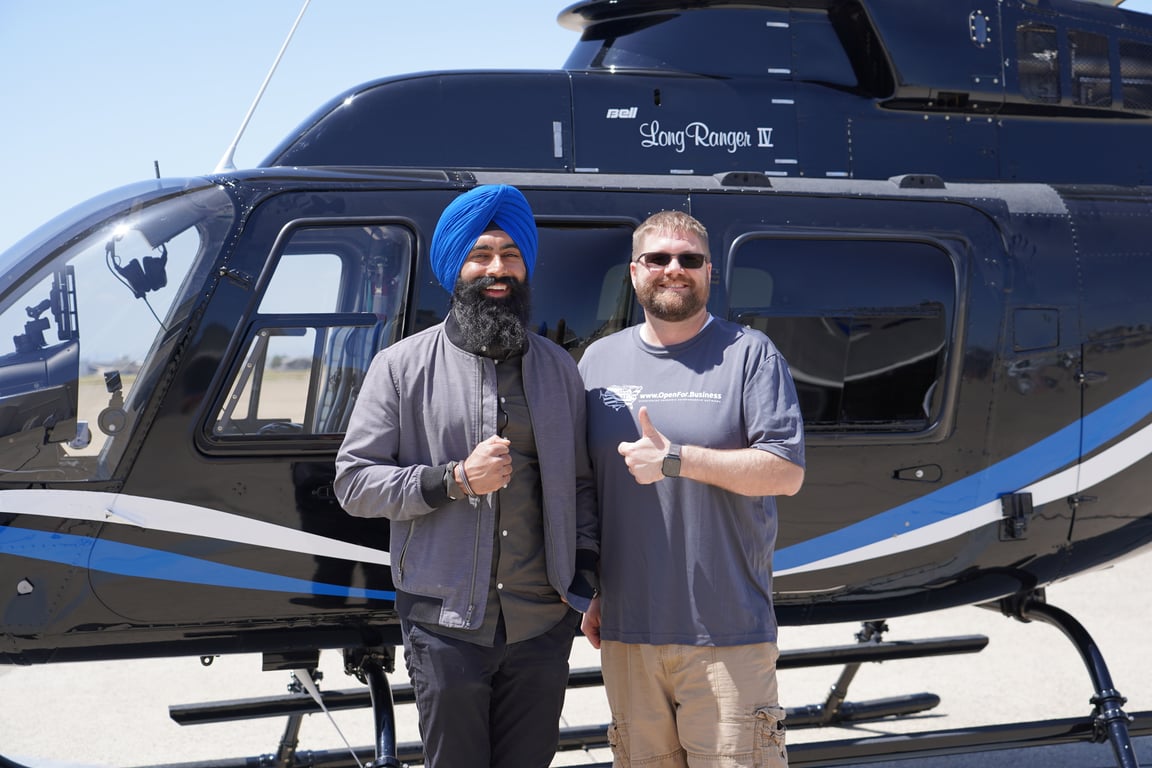 view on YouTube
Follow Me On...
Steven creates video interviews with interesting people with extraordinary stories from various walks of life, sharing their successes and failures.

Full-length interviews and shorts are available on YouTube, with behind-the-scenes content and photos on Instagram and Facebook.
Keep Up to Date!
Subscribe to Steven's email list to be notified when new content is released!
🚁🚁 Helicopters 🚁🚁
Depending on logistics, I usually fly one of these helicopters while filming content.
Bell 206L4
For longer, multi-day, or multi-state trips, I usually fly a Bell 206L4 helicopter which seats two pilots in front and five passengers in the back.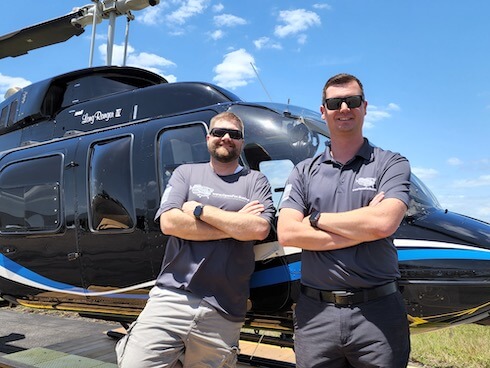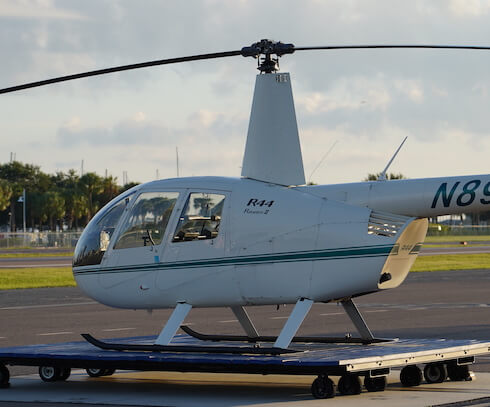 R44 Raven II
For shorter, single-day, local 'Tampa Bay Area' videos, I usually fly a smaller R44 Raven II helicopter, which seats two pilots in the front, and two passengers in the back.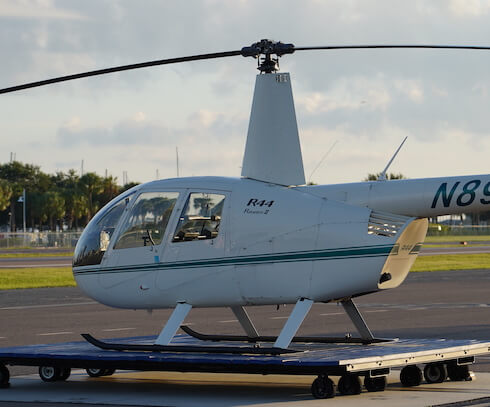 Get in touch
Have a suggestion for an interview or video?
Corporate address

The Carlson Organization, Inc.

18 2nd Street
Luray, VA 22835

Phone number

+1 (540) 742-7001
Join our community on
Discord
Join in the discussion and share your insights with the community.
Join Now it's free