subscribe
I get a lot of questions on how to build business credit and lines of credit with lenders, especially for businesses just getting started. So, I thought I would show you a card that I opened two years ago for a startup of mine and how I quickly built a credit line of $250k with the bank without any business credit—all this and more in today's video.
Hello and welcome to the Steven Carlson Show; I'm Steven Carlson. I am a tech entrepreneur, real estate investor, author, YouTuber, and volunteer paramedic.

A quick reminder, because we will be talking about credit, finance, and lending, I have a team of outstanding lawyers that Clyde keeps chained up. The only problem with these lawyers is that they get a little rowdy whenever I make a video. The only way to calm them down is to give this quick disclaimer; I am not a financial advisor, so this is not legal, financial, or tax advice. Everything in this video is for entertainment purposes only. Or simply put, don't sue me, k?

First, a little background, but don't worry, this will be short. About two years ago, my tech business started to do very well, and I had some extra cash sitting around that I wanted to invest in. Having a successful history of real estate, I knew where I wanted to invest my capital. I started The Carlson Organization and began purchasing real estate. Without boring you to death here, I also placed some of my other side projects like this YouTube channel, book sales, etc. The point of this story is, in 2019, this was a brand-new business without any business credit.

I already had a good working relationship with Wells Fargo, they were the primary bank and lender for my tech business, AutoCorner, and I knew the local Business Banker well. For this reason, I decided to begin my business banking with them. But honestly, this works at most banks.

Now, first, a quick thing. There are some basic requirements you MUST have before proceeding to the next step. You need to already be in business, have a copy of your state incorporation documents, your Employer Identification Number (EIN) from the IRS, etc. I covered this all in a previous video, so I will not go into detail here. Just know, you must have all this ready before going to the bank. Failure to do so will delay this process.

Do you have everything? Ok, great!

I scheduled an appointment with my Business Banker at my local Wells Fargo branch. I emailed all of my state forms to him ahead of time to make things easier, allowing him to enter most of the data into the computer. This tip saved 30 minutes of sitting around while he typed on the keyboard.

At the bank, the first step is to open a business checking account. It really doesn't matter which one you open, speak with the banker and choose the package that works for you. In the beginning, usually, the free account is best. Do not get suckered into their more expensive packages even if they pay you interest. Trust me. When starting, you will not have enough money in your account to offset the fees, and you are just wasting your money.

As they open your checking account, they will ask you if you want a business credit card. Say YES! This is the time when they are the most flexible in credit standards. If you say no to this offer and apply later, your chances are very bad. So, take advantage of the situation and apply now.

Of course, if you are a deadbeat that is past due on all your other accounts, they will decline you, but if you have reasonably good credit, you should be approved. In my case, they approved me for $5,000 on the spot, and here is how.

As part of the application process, they will ask you what your estimated revenue will be for the business for the year and how much you expect to spend per month on the card. Before going to the bank, think about these numbers, so you already have an answer for them.

At this stage of your business, it will be hard to give them hard numbers, but you should have a basic idea. In my case, I knew it was already the end of August, so I had about four months of possible revenue. I told them I expected $50k in revenues that calendar year and would charge about $1,500 per month on the card.

As a general rule of thumb, a bank will issue you no more than 10% of your projected annual revenues as a line of credit when you start. Because I was expecting $50k, they approved me based upon that.

Now, in hindsight, it might have been better to tell them a full year's projected income instead of only four months. But, honestly, at the same time, I think if you tell them a number way too high, they will just think you are making it up. So, in the end, I think the lower number probably worked in my favor.

As I mentioned a few minutes ago, you do need to have good personal credit. Anyone on YouTube saying you can establish high-limit business credit lines with bad personal credit is a [donkey].

Ok, well, maybe that is a little harsh, yes, it is "technically" possible to open credit without perfect personal credit, but that is the much harder and longer way. If you have bad credit, don't even think about it. There is pretty much no chance a bank will give you an unsecured, high-limit credit line if you have late or delinquent payments on your report.

Think of having good personal credit as a hack or shortcut, saving you 6+ months. The bank knows you are responsible, so they let you skip ahead in line.

After a year of using this card, I requested a credit limit increase, and they approved me for $15k. I probably could have pushed for more, but they based this upon my tax returns for 2019, which only showed those four months of revenue. Once I had a full year of income on my 2020 taxes, I was able to get this credit limit increased to $250k, and that was during the pandemic when banks were becoming much stricter on lending.

Of course, part of the reason for the increases is I have a well-established relationship with my bank with multiple business accounts, a few hundred thousand in cash deposits, other business loans, and real estate loans.

To be clear, this credit line I am talking about here is not secured by any of those other assets, but having multiple accounts in good standing with a bank affords you some leverage, and they can trust you with higher credit lines.

Do you have any credit lines, what banks approved or denied you, how long have you been in business? Please share that information below in the comments.
And don't forget to check out www.OpenFor.Business and register your business today. This trip was initially planned to be two weeks; now, it is looking closer to three as we keep adding more and more stops. Make sure you get your location locked into our flight plan before it is too late! Or, if you are a fellow YouTuber and entrepreneur with an exciting story to share, we might be able to squeeze you into a 30-minute flight interview in the helicopter. These spots are very limited. Email or send me a discord if you are interested in being interviewed.

view on YouTube
Follow Me On...
Steven creates video interviews with interesting people with extraordinary stories from various walks of life, sharing their successes and failures.

Full-length interviews and shorts are available on YouTube, with behind-the-scenes content and photos on Instagram and Facebook.
Keep Up to Date!
Subscribe to Steven's email list to be notified when new content is released!
🚁🚁 Helicopters 🚁🚁
Depending on logistics, I usually fly one of these helicopters while filming content.
Bell 206L4
For longer, multi-day, or multi-state trips, I usually fly a Bell 206L4 helicopter which seats two pilots in front and five passengers in the back.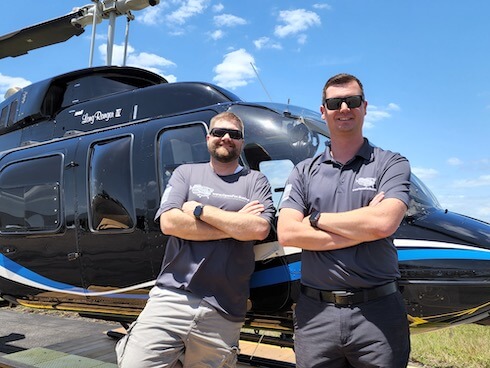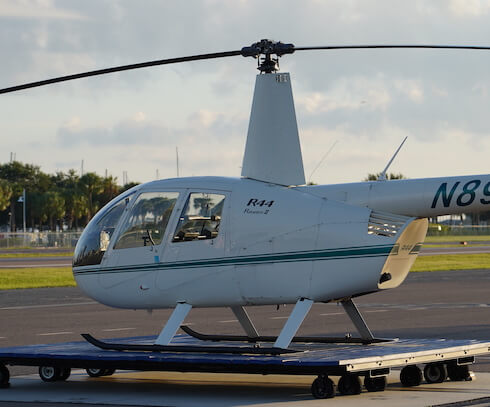 R44 Raven II
For shorter, single-day, local 'Tampa Bay Area' videos, I usually fly a smaller R44 Raven II helicopter, which seats two pilots in the front, and two passengers in the back.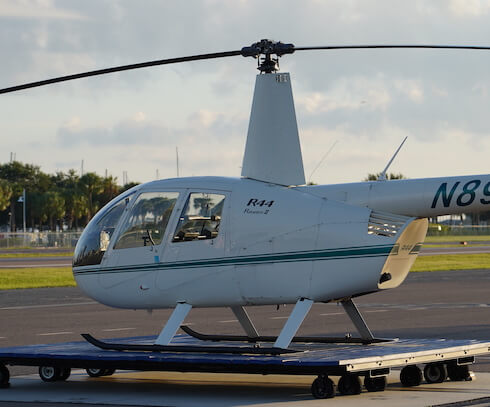 Get in touch
Have a suggestion for an interview or video?
Corporate address

The Carlson Organization, Inc.

18 2nd Street
Luray, VA 22835

Phone number

+1 (540) 742-7001
Join our community on
Discord
Join in the discussion and share your insights with the community.
Join Now it's free